A  Weekend in Wine Country is Never Enough!
There just isn't enough time to do everything I want to do; visit all the Wineries, see all the incredibly beautiful places, eat at all the terrific restaurants, and taste all the wines you want to taste!
As I stated in the Day One article, I could have every minute taken up with appointments if I chose too. But that wasn't what my lovely bride Margie and I wanted to do on day two. We both have been burning the candle at both ends the last several months at our jobs, and we needed some Margie & Terry time. We wanted to just let it happen as it came with a two basic starting points:
 Start in the City of Healdsburg, Sonoma County
 Spend time together talking, laughing, meeting people, and making memories
We awoke on Saturday morning at the Hilton Sonoma Wine Country Hotel in Santa Rosa needing coffee really bad. While the Hilton Sonoma Wine Country is comfortable and in a great location for Sonoma, I have to say the hotel needs a serious renovation. They do offer a full service restaurant, large rooms, and amenities such as wine tastings in the evening. However the rooms look like they were decorated in 1980. And the pool was completely torn apart and we had to listen to the workers refinishing the pool. But… we don't spend a lot of time in our rooms; we basically sleep there and go, go, go! I personally prefer the newer Marriot Courtyard for my money.
We dressed, had coffee and a light breakfast at the hotel and back to our room to get ready for the day. We decided to drive to Healdsburg Square, park the car, and just discover the town. We arrived about 11:00 AM. After parking we strolled around dipping inside the many shops lined around the square, as Margie dearly loves to shop. I think it is something in women's DNA. I am convinced that the word "SALE" works as a pheromone that draws women into a store, where they can nearly always find something "cute"! Along with clothes, you will find terrific restaurants, candy shops, bakeries with lots of goodies, ice cream shops, and lots of places with home and kitchen goods..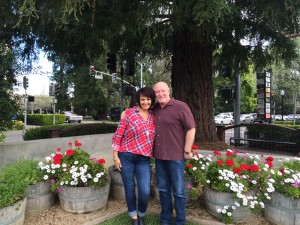 I really did not mind walking around the shops, because about every 4-5 shops it seems is a wine producer sampling their wines. Well, it would be rude not to do a tasting right? We first stopped for a tasting at Roadhouse Winery tucked away in the corner of the square.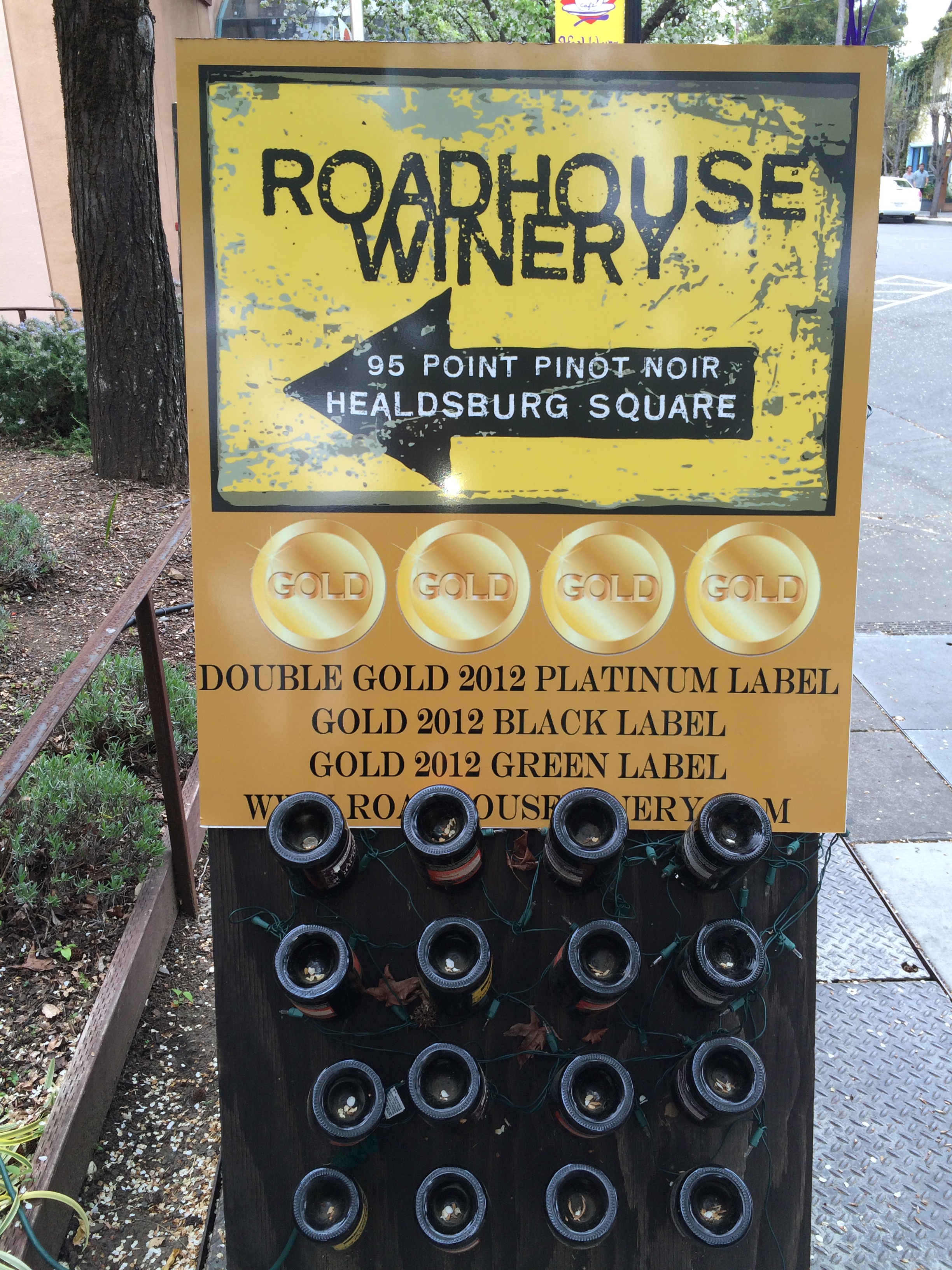 I have to tell you I was a little hesitant at first, but also intrigued as well because I am currently on my Pinot Noir kick. Plus I really liked the label. The young men inside were laughing, joking around, and NOT taking much very serious…except their pinot noir. This they were very serious and enthusiastic about the product. And they should have been because the Pinot Noir that they were pouring was great! In fact I bought 4 bottles  and brought them back to Texas.
Next was an ice cream break at Noble Folk Ice Cream and Pie. With a great selection of delicious deserts to temp you! And anyone that really knows me understands I love my ice cream as much as my wine.
On around the square for more shopping and wine tastings. We enjoyed the wines at Portalupi Wines so much we bought a glass each and sat down to chat and sip the terrific wine and decide our next move!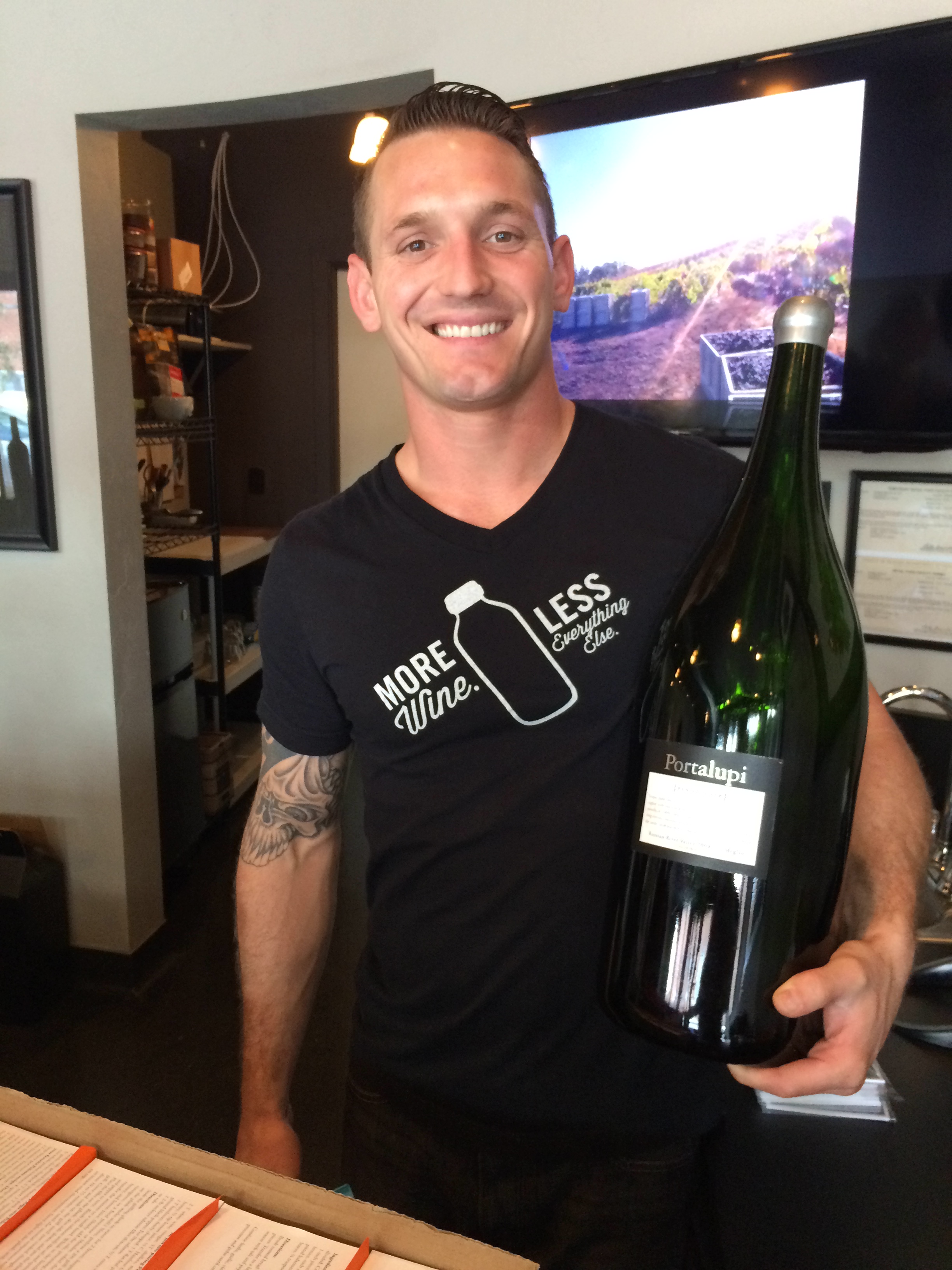 Remember, we had very little agenda upfront and decided to just let the day come to us. So we decided since we love the Dry Creek AVA so much; let's drop the top on the convertable and go discover!
First stop is one of our favorite places in Sonoma; Dry Creek General Store. Established in 1881, the Dry Creek General Store is a very historic and unique establishment that is still to this day a local hangout. They offer great crafted sandwiches, soups, salads, and local gifts. We have a a tradition of buying coffee cups every time we stop to remind us of our great times in the valley. You can get a great sandwich or salad made to order, then head to the gardens or on the front stoop to enjoys with the locals. Many times we will load up on picnic supplies and head over to one of the local wineries to picnic. Regardless this is a MUST STOP when in the area!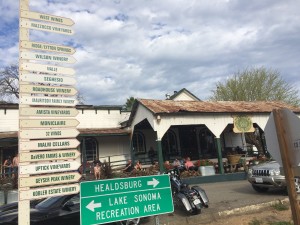 After a great sandwich, and wine out of our new coffee mugs, we are off to explore!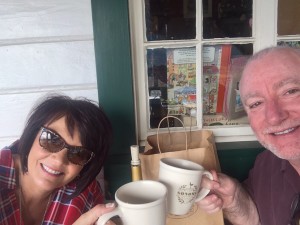 Feeling adventurous we just took a road and drove, looking and exploring until we ran upon a small winery by the name of Zichichi Family Vineyard.
There was a small sign out front that got my attention: "Wine Enthusiast 95 Points"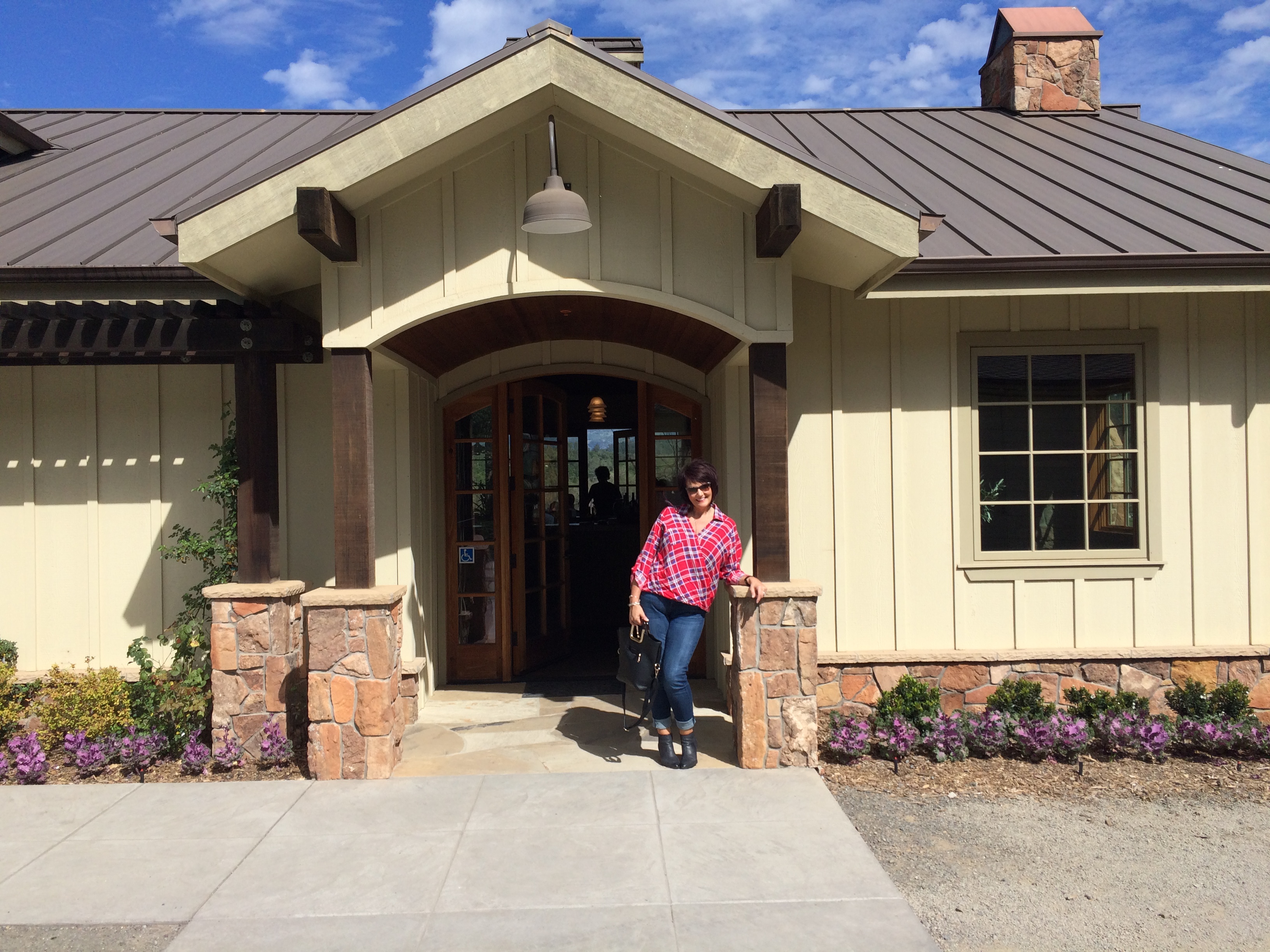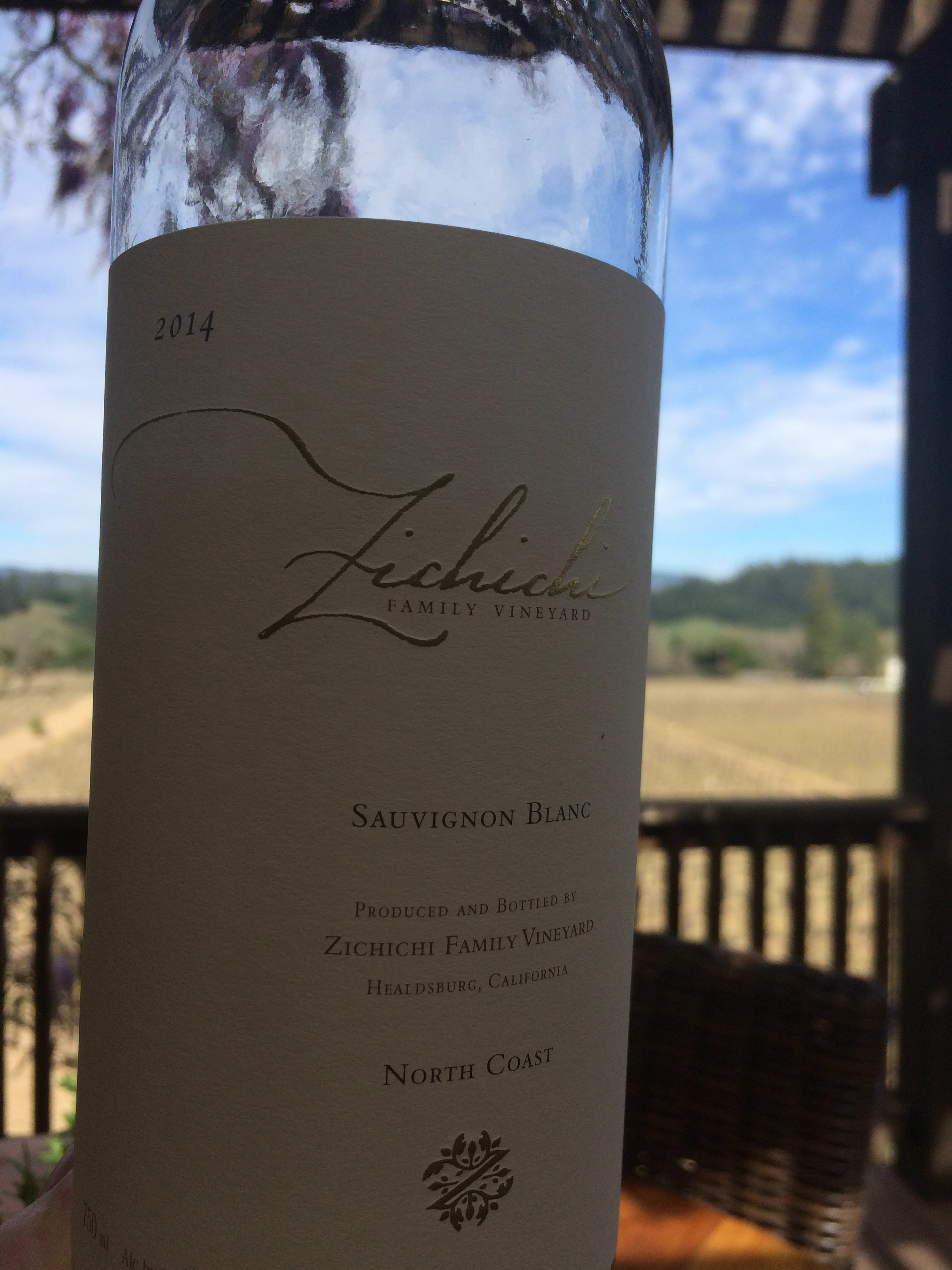 Now we were WAY off the beaten path, but what the heck? Let's check it out. We were extremely surprised and pleased.
A little history of Zichichi:
In 2000 a New Orleans Physician Steve Zichichi and his wife Kristen purchased the 22 acres in Dry Creek Valley. 14 acres of zinfandel and 4 acres of petit sirah, all planted in 1928 and 1964 by the previous Bartolozzi Ranch. After several years of selling grapes to local wineries, the Zichichi's built their own winery in 2006. They now produce an Estate Zinfandel, an Old Vine Zinfandel, A Cabernet Sauvignon, a Petite Sirah, and an incredible Sauvignon Blanc that blew me away!
In fact, we loved the Sauvignon Blanc so much that we bought a case and shipped it to Texas, where we almost immediately drank every bottle and wished we had bought 2 cases! I am on the very short member list now, and have already bought the next vintage. They are very unique in that they sell out most of their wines to members every year, usually within 3 months.
We were taken to the back for barrel samples of the upcoming vintages of Old Vine Zinfandel and this was quite impressive. You can really see how well the wines have been made, and the promise to come in a few years. We will stop in again next trip to the area.
After driving around the wondrous beauty of Dry Creek and Russian River Valley, we headed back to the room to rest up, then clean up for dinner. I made dinner reservations at Willi's Wine Bar in Santa Rosa. Margie and I had visited, and loved the original Willi's Wine Bar in Paris, and in fact have artwork in our entryway of our home from the famous establishment in Paris. While I understood already that they were not affiliated, I was still intrigued.
While Willi's Wine Bar was almost nothing like the Paris version, it was a very nice wine country restaurant, lots of character, and a very impressive wine list.
We like to arrive before our reservations and sit at the bar. We meet a lot of wonderful Bartenders and staff, as well as the patrons at the bar. We enjoyed a terrific bottle of Black Kitty Pinot Noir Soberanes Vineyard that was a suggestion of the Bartender. It was nicely perfumed with aromas of raspberry, violets, chocolate, and somewhat earthy. Chew tannins, and black cherry bursting in our mouth. Delicious Pinot Noir! We had a wonderful time at dinner, food was very good, and I would suggest it when in Santa Rosa.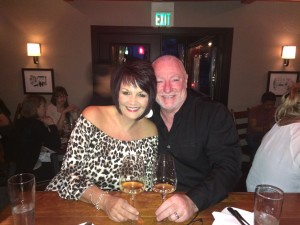 The next day was pack up and go home day. I carry with me a great packable wine shipper called "Wine Check". It holds 12 bottles of wine in Styrofoam, covered by a very sturdy box, and then covered by a padded heavy duty vinyl cover. It has a removable strap and wheels on one end for easy transport. It weights 45-48 lbs full and you can check it as luggage on the plane!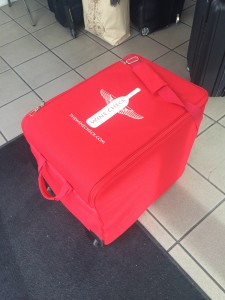 I always bring back a nice booty of wine to enjoy!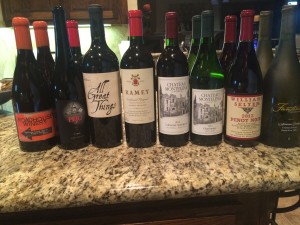 Margie and I had a short, but incredible time in Wine Country. I hope this article helps you plan your next trip. If you ever want me to assist you with where to go taste wine, great places to eat, and beautiful places to visit feel free to email me. I would be happy to help you with suggestions.
Just keep in mind:
A Weekend in Wine Country is Never Enough!

Thank you again for reading the ramblings of a Texas Wineaux!
(Please leave a comment,good or bad, because I need the feedback.)