Do you travel with wine?
You've Got to get one of these VinGarde Valise Wine Suitcases!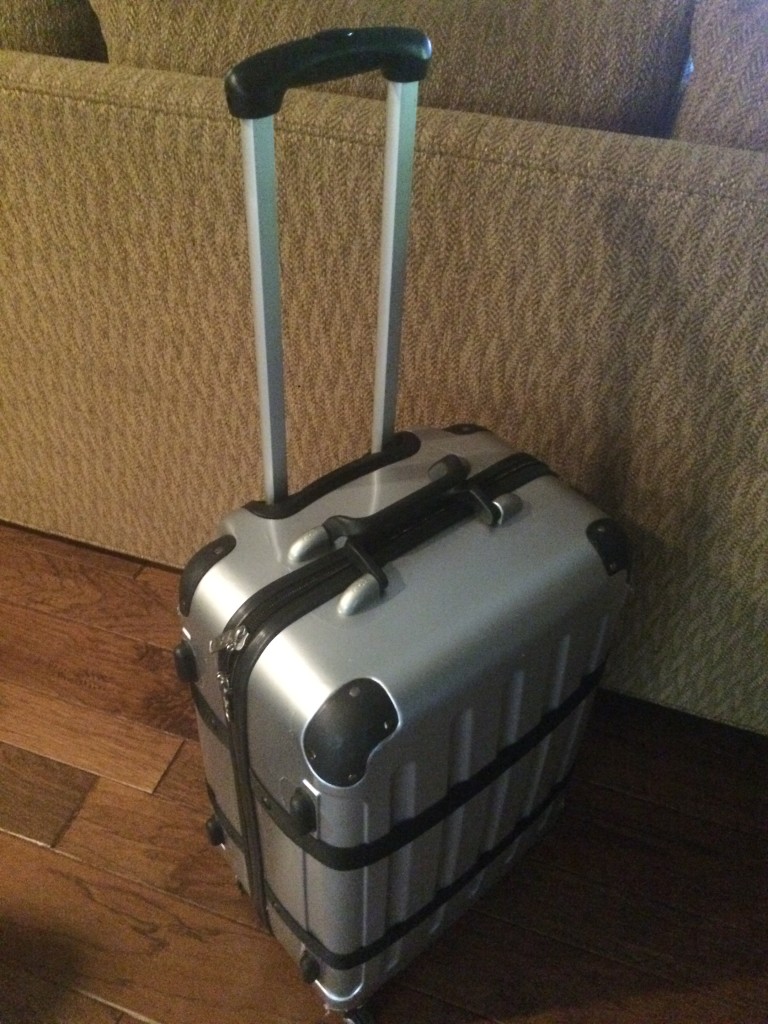 I love wine.
I love wine related; art, glasses, gear, products, paraphernalia, accessories, contraptions, tools, gizmos, carriers, bottle openers, doohickeys, thingamajigs, and just about anything pertaining to wine. In fact I have way too many of these items because I am such a sucker for anything wine related. But I have the COOLEST new item that if you are a 'Wine Geek" like me, you will have to have immediately!
It is the VinGarde Valise Wine Suitcase!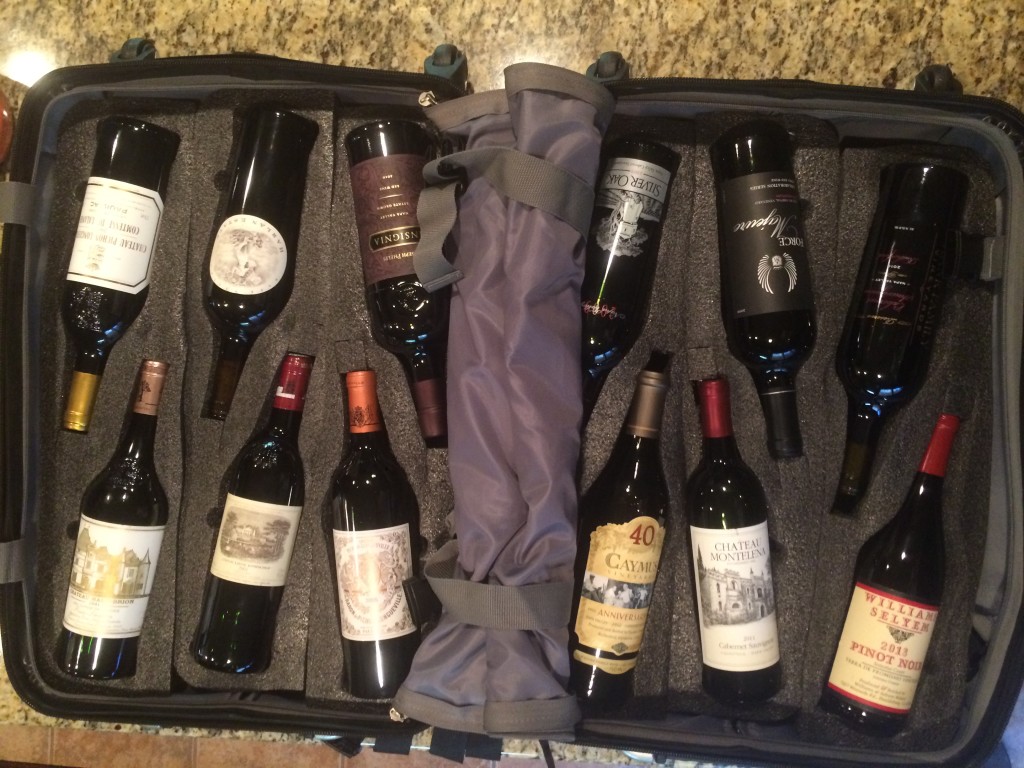 Like many of you that truly have a passion for wine, I like to bring a few bottles with me on my travels to make sure I have a good bottle to enjoy in my hotel room, or to take to dinner at that night. I also travel to wine producing areas all over California, France, & Texas, and occasionally Virginia, Ohio, Arkansas, Michigan, and Colorado.
Like most of us when we are touring and tasting wine; we buy wine, and like to bring a few bottles back with us to enjoy at home.
VinGarde Valise is the safest way to travel with wine!
You can carry from 1-12 bottles of 750ml bottles of wine safely and securely, and feel certain that your bottles of prize wine will survive the harrowing trip from home to the airport and back to your home without harm.
A full VinGarde Valise with 12 – 750ml bottles of wine will weigh 45-48 lbs, so no additional baggage fees for overweight luggage!
Using a configuration under twelve bottles leaves you with lots of space for clothes, books, overnight case, or anything else you need to transport. It also doubles as suitcase if you simply remove the foam insets on one or both sides.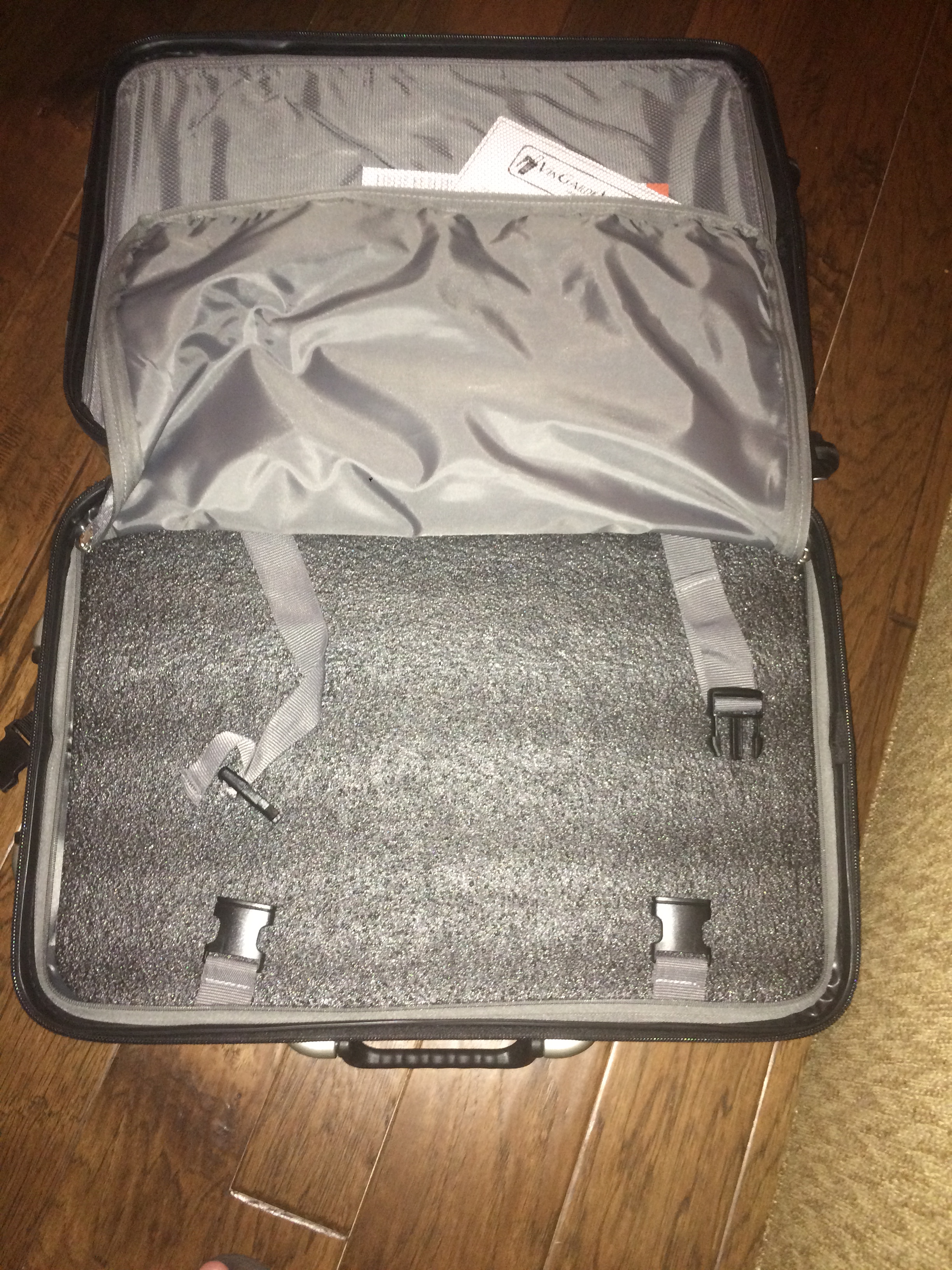 It has an incredibly strong but lightweight polycarbonate casing. As well as: leather corner covers, double straps for extra security around the outside (if zipper breaks), more straps inside to keep the bottles secure, large strong zippers inside and out, double hand clasps top and side. And, sturdy removable spinner wheels plus a telescopic handle for ease of movement around the airport!
And, if you like to travel with Magnums of wine, or even carry your own wine glasses, they have replaceable foam inserts to accommodate both.
I have traveled to Colorado with 6 bottles on one side, and my clothes and personal items on the other side and it is the most versatile suitcase I have ever owned.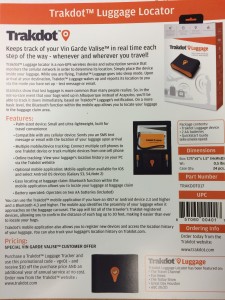 And for added security; you can add a "Trakdot" Luggage Locator to your VinGarde Valise that has a GPS locator. This allows you to not only trace and locate your bags when missing, but it makes baggage claim incredibly easy because you can track your bag on your smartphone directly to Baggage Claim. Even if it is sent to the wrong airport!
If you decide to purchase this option; use this promotional code "VGV01" to receive an additional $10 discount AND an additional year of annual service free of charge!
I do not endorse many products, but when I get this excited about something I have to share it with my fellow Wineauxs!
You can find  more information and where to purchase the VinGarde Valise here:
Tell them the Texas Wineaux sent you!