Petite Sirah (PS) is incredible as a single variety wine. There I said it…
I know what you are thinking: "This Texas Boy has done wandered too far off the trail". Well 1st of all that may be a little true on occasion, but let me say my piece before you stop reading further!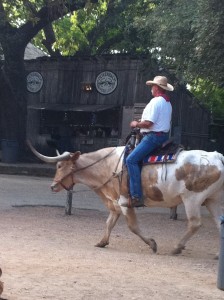 This is a real mans red wine. Brash, heart thumping, in your face, tattooed &  Harley-Davidson riding, deep dark devil of a red wine that if you are not prepared will slap you around, steal your lunch money, and leave you crying on the playground like a little boy missing his mommy.
This isn't a wine for namby pambies that don't like a big bold red wine. Go open a beaujolais if you don't like a big wine, because this mamma jamma ain't kidding around!
While PS can be very tough and tannic on its own, give it some bottle time you will find this black inky, teeth staining wine will tame down yet will still keep that bold, dense black-plum fruits and spicy black pepper that is so enticing.
Most people that have at least a basic knowledge of grapes and wine know that Petite Sirah began in France as a Bordeaux blending grape. PS is mostly used to add structure, tannin, and acids to blends of your favorite red wines, and that is true even today. It is known in many parts of the world as DURIF. While a derivative of the "syrah" grape the berries are much smaller (thus petite) and more intense, acidic, and tannic than its 3rd cousin syrah.
Brilliant winemakers in California began experimenting with this powerful and meaty red grape as a single variety back in the early 70's.
In fact most of the best Petit Sirah in the world is grown and bottled in California today!
While back in the '70's very few winemakers  actually bottled much for retail, most was made in small batches and for themselves and close friends only. It did start a small cult-like following that has grown and there is even a name for the group called "PS I Love You" that has banded together to promote and spread the word about this incredible variety of grape.
If you have never had the pleasure of enjoying a PS as anything but a blending grape, "well son, ya just ain't lived" as my Grandfather used to say.
For years many winemakers have gone the "ZIN LIKE" way of producing PS, because the grapes have a lot in common. In fact, a lot of foods that pair so well with a Zinfandel will often pair well with a Petite Sirah. These include grilled or BBQ Beef or pork tenderloin, lamb, venison, and Texas red chili.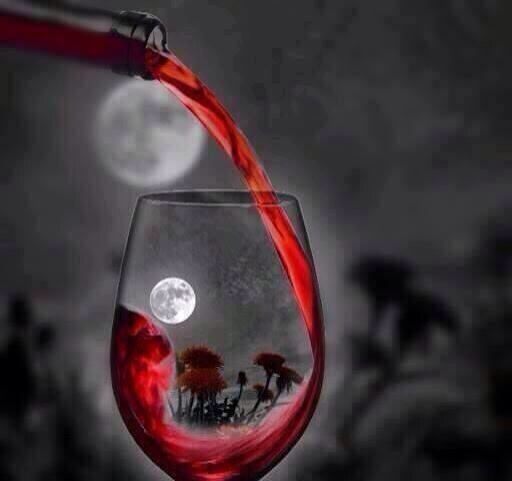 But the winemakers I prefer are making the wines more like their Cabernet Sauvignon than their Zinfandel today. A great example of this is Girard Napa Valley Petite Sirah. They sell their PS for $30 and it is one of my favorite red wines…period. It is as dark and inky as you will find in a wine. Notes of blueberry and black fruits jump from the glass!  New oak is evident followed by fresh brewed coffee beans, dark chocolate, and a nice floral tone (lilac or Violet?). Silky smooth on the palate after a few years in the bottle to tame the tannins.
Turley Wine Cellars is one of the top producers, as  most of their vineyards are dedicated to either old vine PS or Zinfandel. They have several vineyard designated PS such as Rattlesnake Ridge, Turley Estate, Library, Hayne, and Pesenti. Larry Turley started Frogs Leap, but sold out and started Turley in 1993. The rest is history. If you are a PS or Zin fan like me you think Larry is WINE GENIUS!
Turley wines are exclusively Mailing List only and it will take about a year before they will even offer you wine typically, but it is worth the wait because Turly makes possibly the best Old Vine Petite Sirah in the world.
I hope you enjoyed the passion I have for this little known grape. Please leave a comment below and let me know your thoughts (good or not so good, it's all good!).
Terry Hill is the Texas Wineaux