When the quality of Texas wine is  this incredible The Texas Wineaux has a TEXAS WINE PARTY!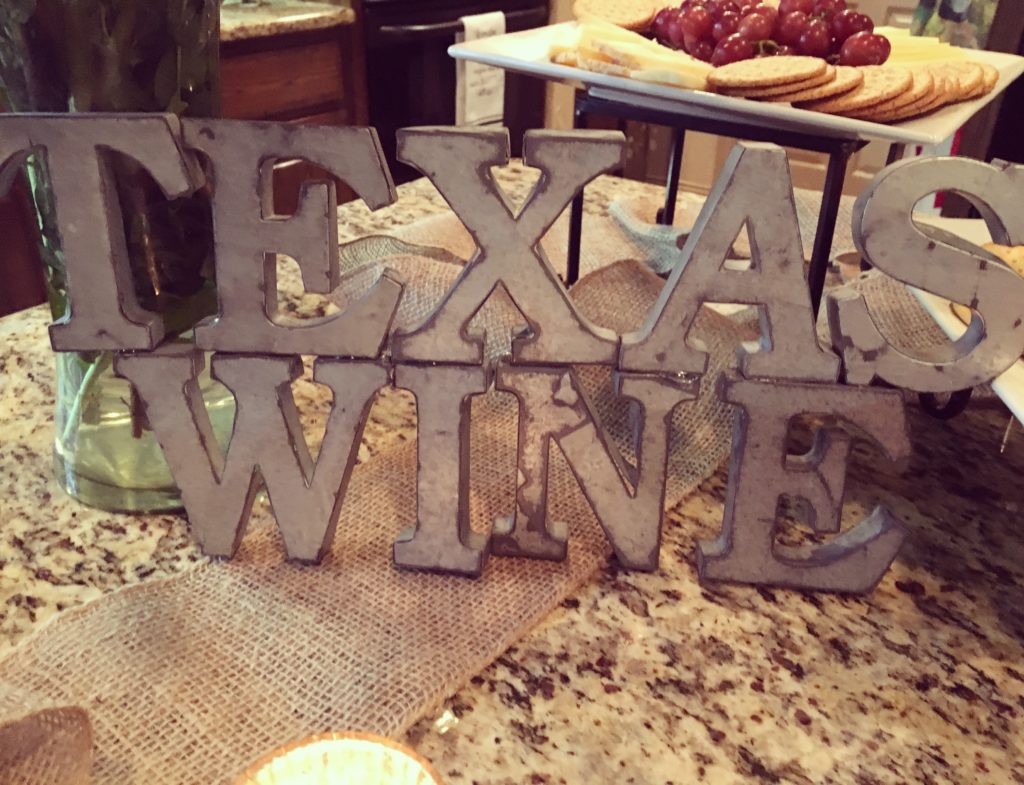 My beautiful wife Margie and I love wine. Everyone that even remotely knows us understands this very well!
We were married in France and caught the "Wine Bug" while discovering the most romantic city in the world, Paris France. When we ran out of time and money, we returned to Texas and began the incredible adventure of learning about  wine and the wonders that it brings. Naturally we favored "old world wines" from France, then Italy and Spain. Then after a trip to Napa Valley with a close friend that was a Wine Rep for Glazier, we were thoroughly hooked after tasting the phenomenal wines of Napa and Sonoma Valley.
Wine became a  lifestyle by this time!
Anyone that knows me very well also knows that I am a born and bred Texan! When you grow up in Texas, we study Texas History right along side American History. The people of the Great State of Texas have a pride and love of our state that I have never experienced anywhere in the U.S.
So I have followed the Texas Wine Industry since I first tasted wine in Gruene, Texas in 1981. I do not remember much detail about what the wine tasted like, or who the producers were at that time, because I was primarily a beer drinker. But I do remember it really did not impress me much! It was sweet and red, and my girlfriend liked it. I walked over to the legendary Gruene Hall and got a beer at the "Oldest Dance Hall in Texas".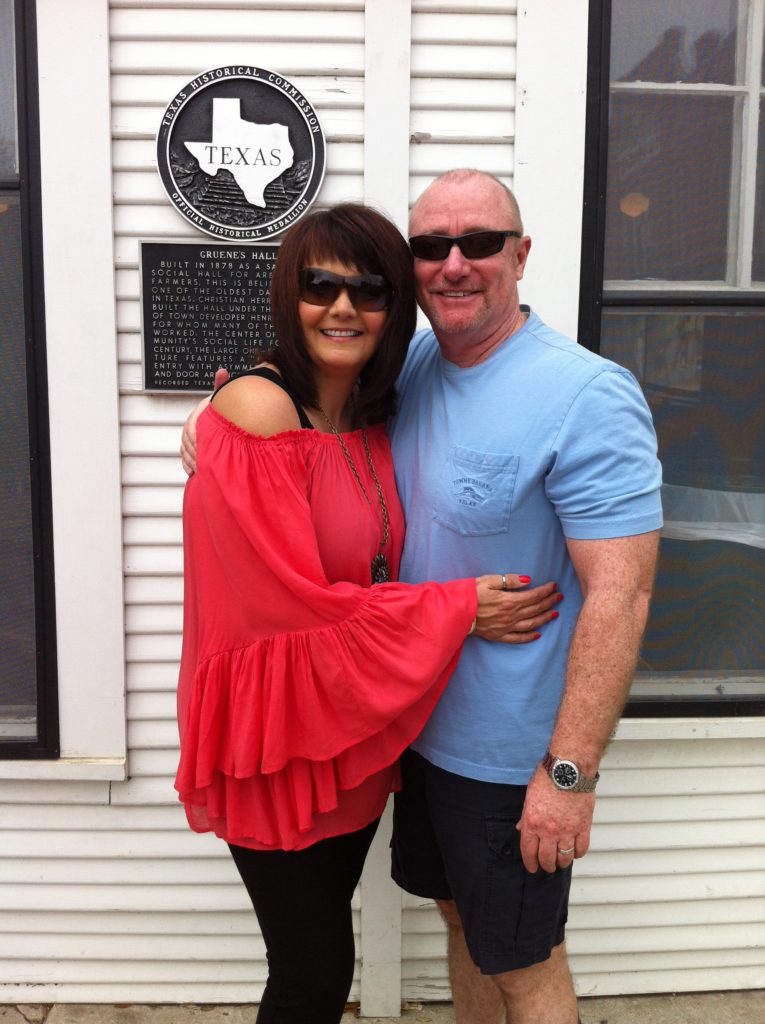 Texas Wine production has changed a lot in the last 35 years. It was in it's infancy back then, and everyone seemed to think Texas had to become 'the next California'. If you remember, California wine scene was still exploding in popularity after the Judgment of Paris in 1976 where the wines of Napa and Sonoma bested the wines of Bordeaux and Burgundy.
But up until about 10-12 years ago the Texas Wine Industry was still trying to be the next Napa and Sonoma. In other words, they focused on Chardonnay, Cabernet Sauvignon, and Merlot because that is what Americans were buying from California. But the varieties that do so well in Napa and Sonoma don't necessarily do well in the arid and hot locations of Texas such as the Texas Hill Country AVA or the South Plains AVA near Lubbock. Check out great information here for Texas Wine Industry and Wine Growers in Texas!
Texas Wine has changed dramatically in the last 10 years, and even more great improvements in the last 5 years! The best of the best are no longer heading West to California to grow grapes and produce fine wine. Many have learned that if you grow the right grapes for our hot arid terroir in Texas, you can produce as fine a wine as anywhere in the world! I have become very impressed with the quality, the variety of grapes grown and produced, and the incredible commitment to the craft from the bright new producers that have really changed Texas wine.
Now don't get me wrong… there is still a ways to go, and there are plenty of Texas wineries that produce simple and sweet wines that have little to offer the true wine aficionado. But trust me when I say that it is not just unique to Texas. I have found simple unimaginative wines in Virginia, Michigan, Arizona, and even  lot's in California.
I have been excited about sharing my enthusiasm with the true quality of some of my favorite Texas Wines for some time. What better way to spread the word than to gather my wine club the Dallas Wineauxs for a fun Texas Wine theme at my home?
Here are some of the producers that so graciously sent me samples to share my excitement  over Texas Wine quality, and notes of the night:
Pedernales Cellars:  One of the few underground wine producing wineries in the Southwest. Frederik Osterberg is the Co-Founder and President, and David Kuhlken is also a Co-Founder and Winemaker. Pedernales produces a stellar Tempranillo that the variety seems to be perfect  for Texas terrior, and many consider to be the "Official Red Grape of Texas". They also make a very impressive GSM, but my favorite is the Reserve Viognier which was named the Texas Top Wine and Gold Metal at San Francisco International Wine Competition! Think ripe white peaches, lemon drops, beautiful floral nose, and vibrant acidity that cleans the palate. But don't forget the Albarino, dry white wine with notes of peach & citrus fruits & perfect acidity.
McPherson Cellars: Kim McPherson is the WInemaker and has a degree in Enology and Viticulture from UC Davis. Kim started his label in 2000 and he and his father "Doc" McPherson have been pioneers in the development of Texas Wine.  The Mourvedre is the star here! Strawberry, raspberry, ripe cherries, and rose petals with elegant structure, and perfect for grilled meats. We also agreed the Les Copains Blanc was one of our favorites. Blend of Rousanne, Viognier, Marsanne, and Picuepul Blanc. Lemony, citrus, honesuckle, clean and refreshing!
Brennan Vineyards: Brennan Vineyards produce some of my personal overall favorite Texas Wines. The winery in in the tiny community of Comanche, Texas and Dr Pat Brennan began planting first vines in 2002. He decided to produce wine soon afterward and hired  Winemaker Todd Webster. Todd has a minimalist approach to his wines  and is incredibly talented. In fact his Reserve Viognier may be my favorite Texas Wine! Dry, full bodied white wine, Honeysuckle, Meyer lemon, white peaches, floral notes, and an incredible limestone minerality that is very reminiscent of the wines I enjoyed in France. But don't forget the Reds! The 2013 Tempranillo is outstanding. Deep Garnet in your glass, black cherry, black and blue fruits, slightly earthy, medium tannins and delicious.
4.0 Cellars: This is a Winery and Tasting Room in Fredericksburg, TX collaboration of Brennan Vineyards, Lost Oak Winery, and McPherson Cellars. Todd Webster of Brennan Vineyards produced a terrific Mourvedre and sent me a bottle, and was one of the favorites of the night as well! 78% Mourvedre and 22% Ruby Cabernet. Ripe red wine with notes of Smoky meats, root beer, raspberries, blackberry, and slightly earth. I need another bottle Todd! The 4.0 Tasting Room is a must stop when in Fredericksburg.
Wedding Oak Winery: One of the new kids on the block in Texas Wineries, they began producing wine in San Saba in the Hill Country in 2012 but have made a true name for themselves in a very short time with real quality wines. Wedding Oak sources  grapes from the Texas Hill Country and High Plains AVA. One of our favorites of the evening was the Hill Country Sangiovese. Winemaker Penny Adams blends a bit of Tannat and Petite Verdot for structure. Soft palate, ripe black cherry, tart strawberry, and a nice grip of tannins.
Spicewood Vineyards: Spicewood sent several yummy wines to sample, but the favorite was a truly special Rose of Mourvedre that was a big hit! Very light in color, floral on the nose with notes of strawberry, and tropical fruits on the palate. Juicy and vibrant with perfect acidity. This wine begs for BBQ on the patio or pool time! The Temranillo sourced from the High Plains AVA was impressive as well. Juicy red and black fruits, red plums, and med tannins. Ron Yates is the Owner, and President. and Todd Crowell is the Winemaker. His commitment to the great wines of Texas is very evident in his delicious wines.
A great time was had by all, and I want to thank all our close friends and the Dallas Wineauxs for bringing lots of terrific foods to nibble on during the night!
And a HUGE thank you to my beautiful wife Margie for setting a great table!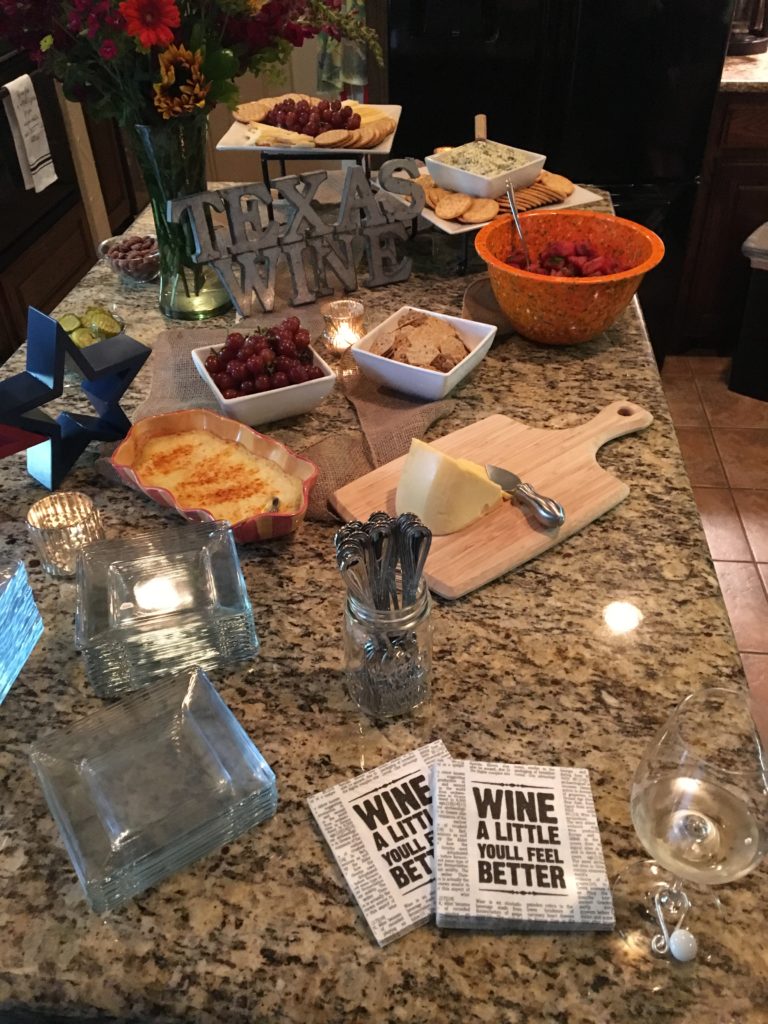 Here are a few pictures from the evening: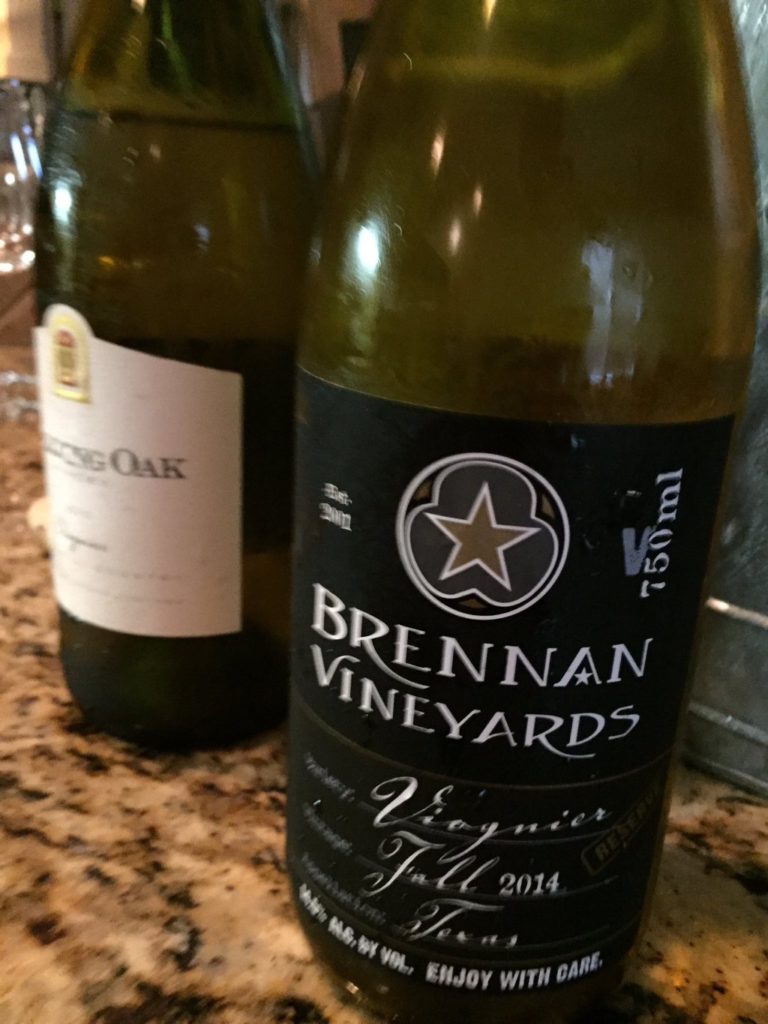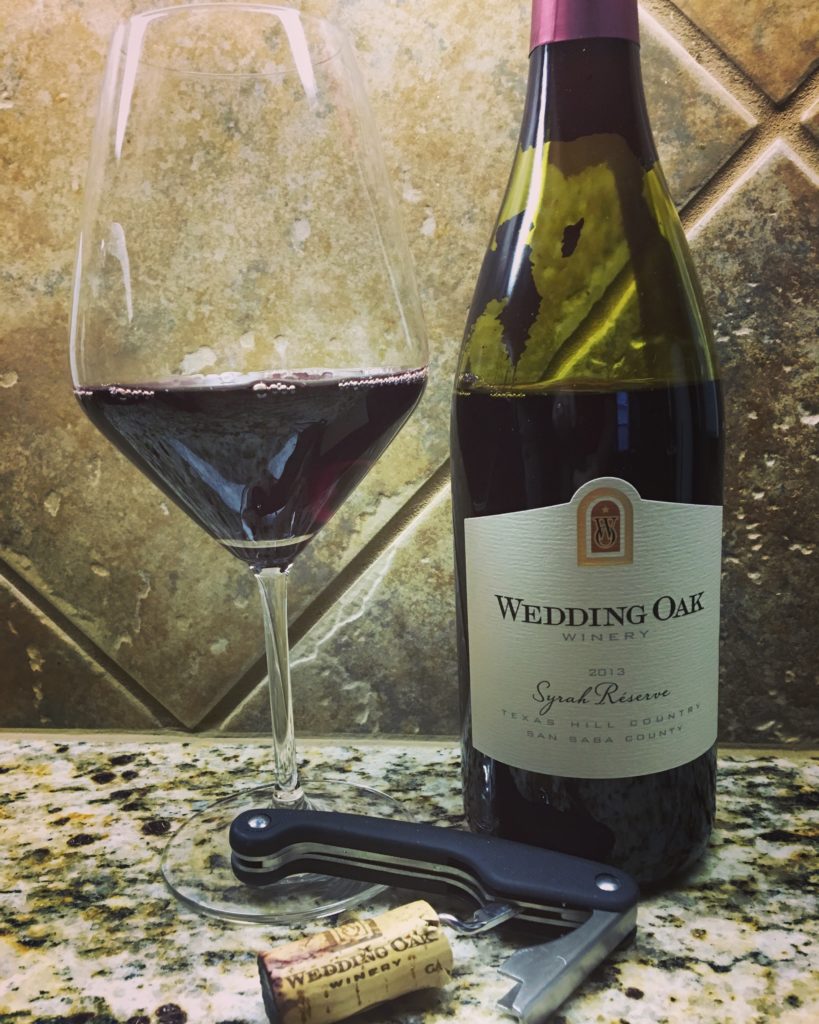 A big thank you goes out to all the featured wineries for sending samples to share and to share the greatness of TEXAS WINE!
Thank you for reading my ramblings of a Texas Wineaux and check back from time to time for new articles.
Terry Hill
Please leave a comment!