This is the story of an evening with Stephanie Cook and Wonderment Wines.

Sharing gourmet food and great wines with a beautiful talented winemaker is a hard life…

But someone has to do it!

Stephanie Cook of Wonderment Wines
One of the most exciting things I get the opportunity to do on occasion is meet Winemakers in person. I enjoy as they share their passion with me  on how and why they make this beautiful nectar of the gods called wine. I enjoy this, well… mostly because I am a wine geek deep down inside.  I love talking wine, and I get to pick their minds about their theory and process of making wine. Mostly I admire them greatly for doing what I secretly would love to do myself; grow grapes and make wine. However most meetings with Winemakers and producers of wine are short and to the point. Rarely do I get to spend time with them and get to know what really makes them who they are.
And then there are exceptional evenings like this!
About 6 weeks before this fun evening my good friend Samuel  shared a bottle of  Wonderment Bacigalupi Vineyard Petite Sirah, and quite frankly… It blew me away.
Samuel Rickords has a Wine Distributorship based in Dallas by the name of Redoux Wine. He specializes in boutique wines from small talented producers. He is also a member of the wine group I started many years back called the Dallas Wineaux. I had asked him to let me know if the Winemaker for Wonderment was ever in the Dallas  area. So, ever the idea man, Samuel put together a tasting menu at Jaspers Gourmet Backyard Cuisine in Richardson, TX and arranged for Stephanie Cook to fly in to join several of us from the Dallas Wineaux group.
First let me start by saying Jaspers Richardson is brand new, state of the art, high tech, and absolutely beautiful. You can see and read more on Jaspers Richardson and the location by clicking here! Most of the restaurant is bar area, with high top seating and upscale area that would be perfect for a small groups of 4-8. It sure makes me want to grab the Dallas Wineaux group and head to Happy Hour. The Chef Evan Tanner had a terrific spread of appetizers, charcuterie, and small plates to nibble on. Everything was scrumptious.  And I assure you we will be back to Jaspers soon!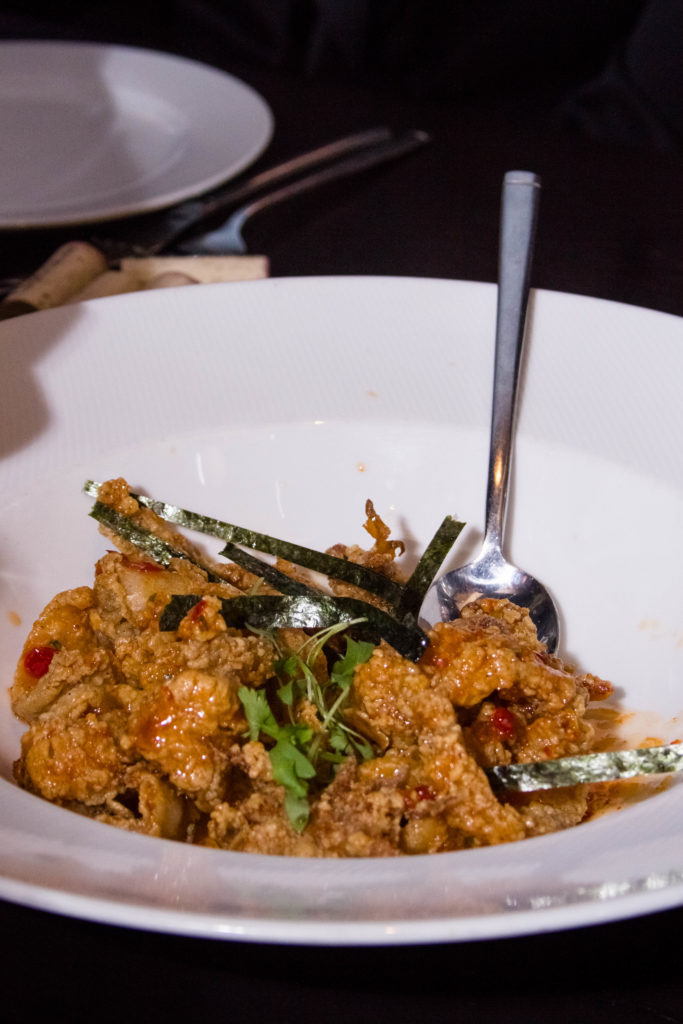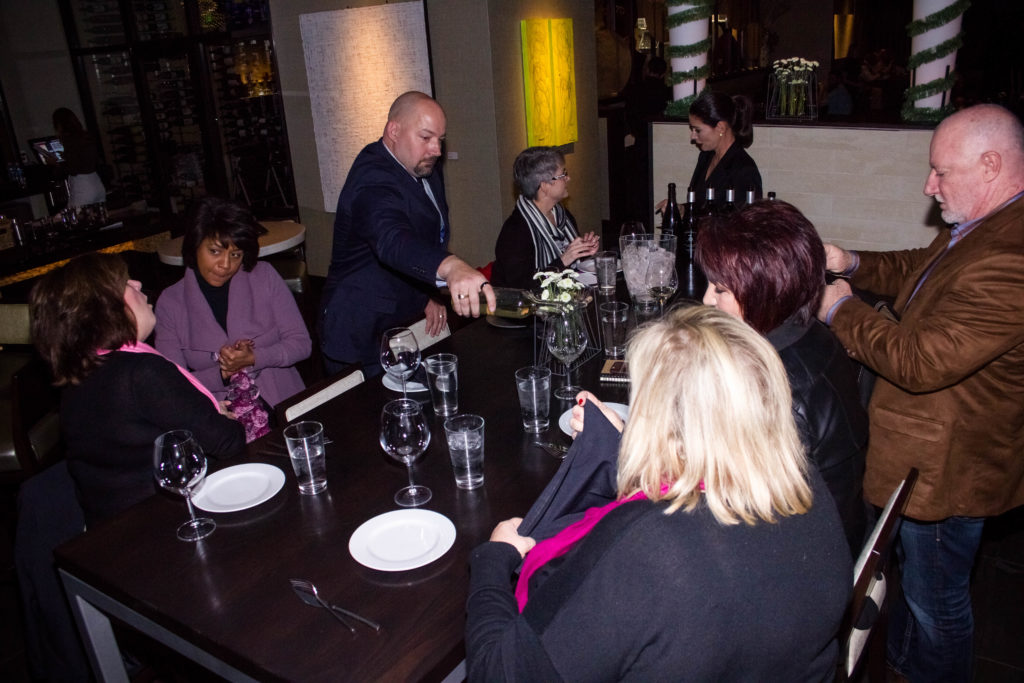 I had done a little research on Wonderment Wines and about Stephanie Cook beforehand.  So I had an idea she was a beautiful woman. But when she walked in you understand immediately she is even more lovely than her pictures. Her beautiful smile and stunning looks are dramatic. But after a few moments you realize she is also very intelligent, talented, extremely gracious, and very engaging. And her passion for Wonderment Wines is evident immediately.
After a quick meet and greet with the other Dallas Wineaux including Kelly Nolan of www.winedowndallas.com and Lori Sullivan of www.loristwistedcork.com Stephanie started pouring her wines and telling her story.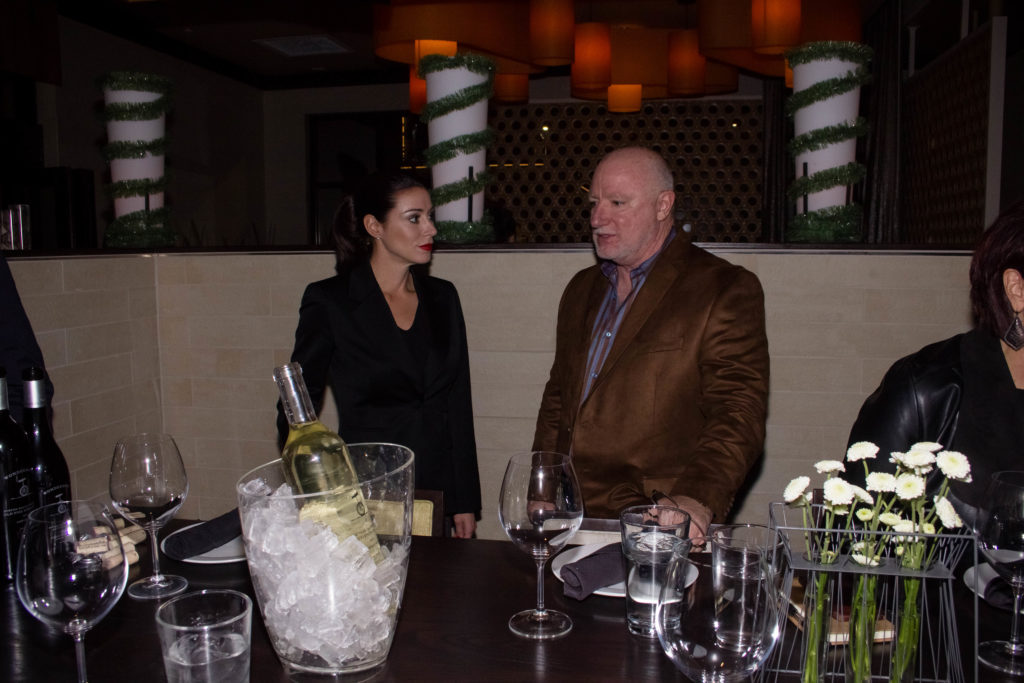 Stephanie is a very driven woman and is not one to take no for an answer. I loved as she told fascinating stories of traveling the world as a Fashion Model in Milan, London, and more. Then going back to school where she graduated Magna Cum Laude with a culinary degree from Johnson & Wales University. Soon after turning her sights to winemaking. She literally informed Bob Biale of Robert Biale Vineyards that she was coming to work for him and furthermore, he was going to teach her how to make wine! After stints at Spottswood and in New Zealand for Spy Valley Wines and then at Staglin Family Vineyards she felt like she was ready to make her mark in the glorious world of winemaking.
The rest as they say is history… or as she likes to say a "balancing act!"
Balance and terroir is the key to everything Stephanie does when it pertains to wine. She makes 7 wines, and about 1500 cases per year total.
She insists on getting only the best fruit available from premium sites, and so every wine she makes is a "vineyard designate". So…No Blending!

Wonderment Wines. Photo by Swan Photography
Any real wine enthusiast will recognize these incredible vineyards that Stephanie is sourcing her fruit: Oak Knoll, Dutton-Campbell, Dr. Stan's, Bacigalupi, Rockpile, and Burton Ranch just to name the few that she brought for tasting!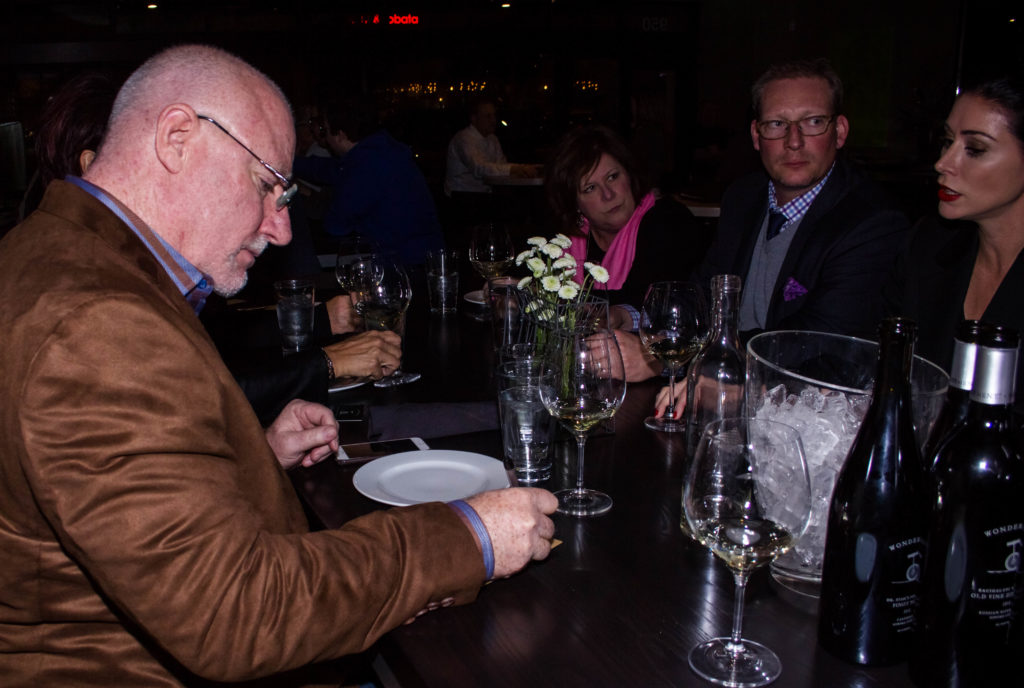 Tasting Notes:
2015 Oak Knoll Vineyard Sauvignon Blanc Stainless steel fermented. Floral on the nose with a citrusy lemon, grass, Asian pear, and a terrific saline quality. Floral, grapefruit, and saline/stone  finish. I like this wine, and I really need a few bottles for this summer at the pool!
2013 Dutton-Campbell Vineyard Pinot Noir Russian River Valley Very juicy fruit forward style from Green Valley AVA. Floral notes and black cherry dominate the nose.  Supple silky tannins. Black cherry, strawberry, cranberry, current, with touch of oak  and spice. This is a very sexy and sensual  style of Pinot Noir. Trust me when I say "you will like it".
2013 Dr Stan's Vineyard Pinot Noir Carneros. Dr. Stan's Vineyard only has 1-1/2 acres of Dijon Clone 115 that was grown primarily for a certain well known sparkling wine producer (I promised not to tell for whom). Translucent in the glass, but definite tannins give a good to great structure.  Juicy bing cherry and slight cola on the palate turn to mushroom and earth. This earth & mushroom character gives the wine somewhat a Burgundian feel that I was not expecting. Very nice wine!
2013 Bacigalupi Vineyards Old Vine Zinfandel Russian River come from 40-50 year old vines. It is a "Feminine Zin" if you can have such a thing, in that it is very floral  zinfandel (Lilac). Integrated silky tannins, incredible acidity. Red & black fruits such as black cherry, strawberry, blackberry,and slight white pepper with a LONG finish. Outstanding.
2012 Rockpile Zinfandel was more of what most people would think of when you think Sonoma Zin, but it has a very restrained edge. Very balanced with black cherry, cola, and a long spicy finish that goes for days. Impressive.
2013 Burton Ranch Vineyard Old Vine Zinfandel Lake County. This is a BIG wine, but plenty of finesse as well. Truly "old vine" from plantings from Lake County dating back to 1890's.  Tannins are evident in this young wine so plenty of structure and a real aging potential in my opinion. Sweet cherry compote, Asian spices and white pepper. Classic Zinfandel in every way except only 14.5% alc (most big zins are closer to 16% alc). If you are a Sonoma Zinfandel fanatic this Old Vine Zin fits the bill!
2011 Bacigalupi Vineyards Petite Sirah Russian River Valley This was my favorite. I am a sucker for a great Pitite Sirah, and this one hits all the marks from the nose to the long finish! Deep Dark Devilish of a red wine that isn't for wanmby pambies! Full bodied with black fruits and a spicy finish that just keeps going and going in your mouth long after you have swallowed. Absolutely stunning wine from start to finish!
Across the board these wines from Wonderment are very good to outstanding. It is exciting to think what the wines from Wonderment will be when Stephanie has decades of vintages behind her.
You can find Wonderment Wines in select restaurants and order direct here. They are very fairly priced, especially considering the quality of the wines and across the board 'Vineyard Desinate" only wines.
Pictures of the event are all courtesy of Asher Swan and Swan Photography.  If you would like to contact him click here or call him at 707-217-4381.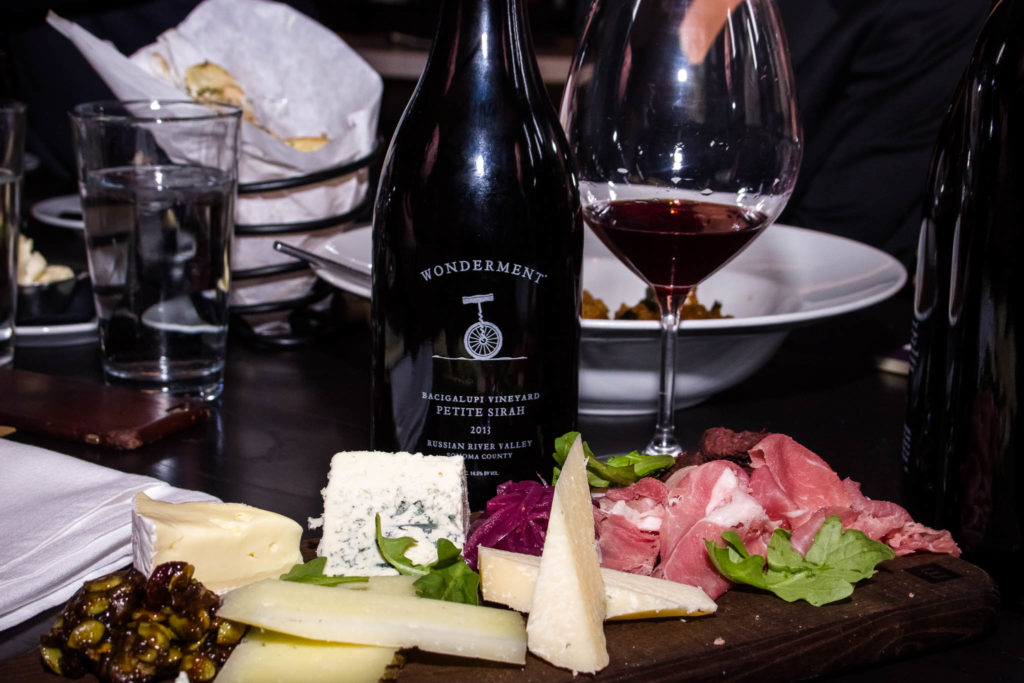 Wonderment Wines Mission Statement
"Wonderment Wines represent intelligent effort, value and balance which create a sense of 'Wonder'. Our wines are focused on specific terroir where each wine represents the vineyards distinctive style and expression. Thru artisanal methods and minimal intervention in both the vineyard and the cellar along with a focus on environmental and social consciousness we look forward to providing each customer no less than exactly what they desire."

Every Wonderment cork has a great message! Photo by Swan Photography

Go to her web sight and buy her wines. And tell her the Texas Wineaux sent you!