Do you know where your grapes actually came from or what is actually in that bottle of wine you paid top dollar for?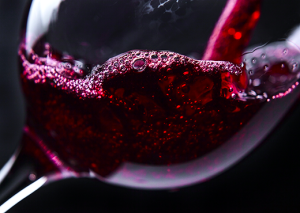 It is date night at home with that special person and you want to make it memoriable.
You pull that very special bottle of Napa Valley Cabernet Savignon you bought many years ago that has been on laying on its side in the cellar peacefully for 10+ years. You've been saving  this incredible wine for just for this type of occation.  That "POP" as you carefully pull the cork with precision and decant it in your favorite wide bottom decanter is all part of the antisipation of what is to come! As you decant very slowly to make sure all the sediment stays in the bottle and not in your glass, the excitment is  simply palpble.
To add a certain allurement and grandeur, Tonight's wine is a great exuse to break out the  special Riedel Sommeliers Series Bordeaux Grand Cru wine glasses that ONLY come out for your best wines. You clean and polish them to perfection  "extra carefully" as to not torque the stems  because you know the stem will snap in your hands!
The Prime aged Ribeyes that were hand cut earlier for you have been marinating all day in your special "double-secret marinad" that always brings raves from family and friends.  The meat sizzles as you slap them on the hot grill.
Everything is perfect…right?
Do you really know your wine? Are you sure the fruit from cabernet sauvignon wine you paid top dollor for is actually from the Napa Valley region? Is it even 100% cabernet sauvignon, or is it actually a blend of merlot, cab franc, petit verdot or even (god fobid) malbec?
You may be surprised about the answer:
Maybe… but maybe not!
There was a big movement in Texas a few years back to make sure that if a Texas wine says "Texas Wine" on the label,  the grapes actually are from Texas! There are a few producers in Texas that have bought, or are still buying bulk juice from other states, including Arizona, New Mexico, or even California. I know this may seem very silly to the novice or naive wine consumer, but nothing could have been farther from the truth.
One of the biggest leaders of this movement for correct labeling wines is a friend of mine.  Russ Kane is a Writer, Blogger, and huge proponant of Texas Wines. Russ is known as "Texas Wineslinger". He was the one that brought this travesty to my attention at TexSom about 5-6 years ago. Because of Russ (and many others like him) and the dilligence and hard work to get the word out; the laws were changed in Texas.
If wine producers are going to use "Texas" on the label, at least 75% of the fruit must be sourced from Texas.
Be very carefull because some so called Texas Wines will attempt to desguise the bottles. But by Texas Laws they are now required to label them  the confusing "Not for sale outside of Texas" in tiny-tiny lettering. So if you want real Texas Wines made from "real Texas Grapes" please carefully read the label!
And if you have automatically dismissed Texas Wines as not worthy, you really should check out some of the incredible TEXAS WINES coming out of such producers as: McPherson Cellars, William Chris Vineyards, Pedernales Cellars, Brennan Vineyards, Spicewood Vineyards, Fall Creek Vineyards, and Duchman Family Vineyards. I am especially enamored with the move away from the old standard Cab, Merlot, and Chardonnay, and now producing Tempranillo, Mourvedre, Chenin Blanc, Viognier, and Sangiovese that are better suited for the hot dry Texas summer and the terroir.
By the way; Russ has a great book "The Wineslinger Chronicles: Texas on the Vine " that is a great read. You should check it out!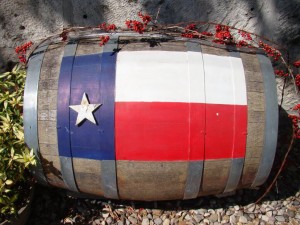 So is that bottle of wine really what it says it is?
When you shell out $100-$350  and more for a bottle of Rutherford cabernet sauvignon, you trust that the bottle is filled with wine that actually came from cabernet sauvignon grapes that were grown in the heart of California's Napa Valley and specificaly Rutherford AVA,  right? That is normaly the case, but not always!
Jeff Hill, Founder of the Hill Wine Company (no relation) and longtime Napa Vineyard Manager was a serious player in Napa Valley wine scene for many years, and very respected. He worked his way from pest control in a vineyard to a maker of $100+  cabernet sauvignon wines in the prestigous Silverado Trail, a destination for wine aficionados from around the world.
The federal government forced Mr. Hill to cede control of his business on April 23, and Napa County prosecutors have charged him with two felonies, saying that on two occasions in October 2013 he stole grapes that his crew was harvesting for another winemaker and diverted them to his own winery. He is accused of substituting much cheaper merlot and malbec grapes for the much more expensive Napa cabernet sauvignon advertised on his wine labels.
In January, he pleaded not guilty to the criminal charges, and a trial is set to begin April 13. If convicted, he faces up to four years and eight months in prison. Hill Wine has filed for bankruptcy and owes more than $8 million to creditors.
So how do we know what is in the wine and at what percentages? Here are rules for California wines produced in the state:
California Appellation of Origin
Wine labels may contain several types of geographic designations of origin:
Appellations of origin that are the names of states and counties can be used on wine labels under federal law if at least 75% of the grapes come from the named state or county. The remainder of the grapes may come from outside the named state or county.
For wine labeled with an American viticultural area ("AVA"), which is a specific type of appellation of origin established under federal law, at least 85% of the grapes must come from the named AVA (for example "Napa Valley"), while the remainder of the grapes may come from outside of the AVA. That wine must be fully finished in the state in which the AVA is located.
California law requires that 100% of the grapes come from within California for any wine labeled with the appellation of origin California or a geographical subdivision of the state. This is stricter than the federal labeling standard.
So, if you noticed in "B"  listed above, if the AVA reads Oakville or Rutherford you could be drinking 15% cabernet sauvignon from Mendocino or Paso Robles, not from your beloved Oakville or Rutherford!
Does this matter to you?
Should it?
While I do expect that if I am paying for Rutherford Cabernet, or Russian River Pinot Noir, I fully expect to be getting predominantly  grapes from those sites and enjoying the terroir that only those sites can produce!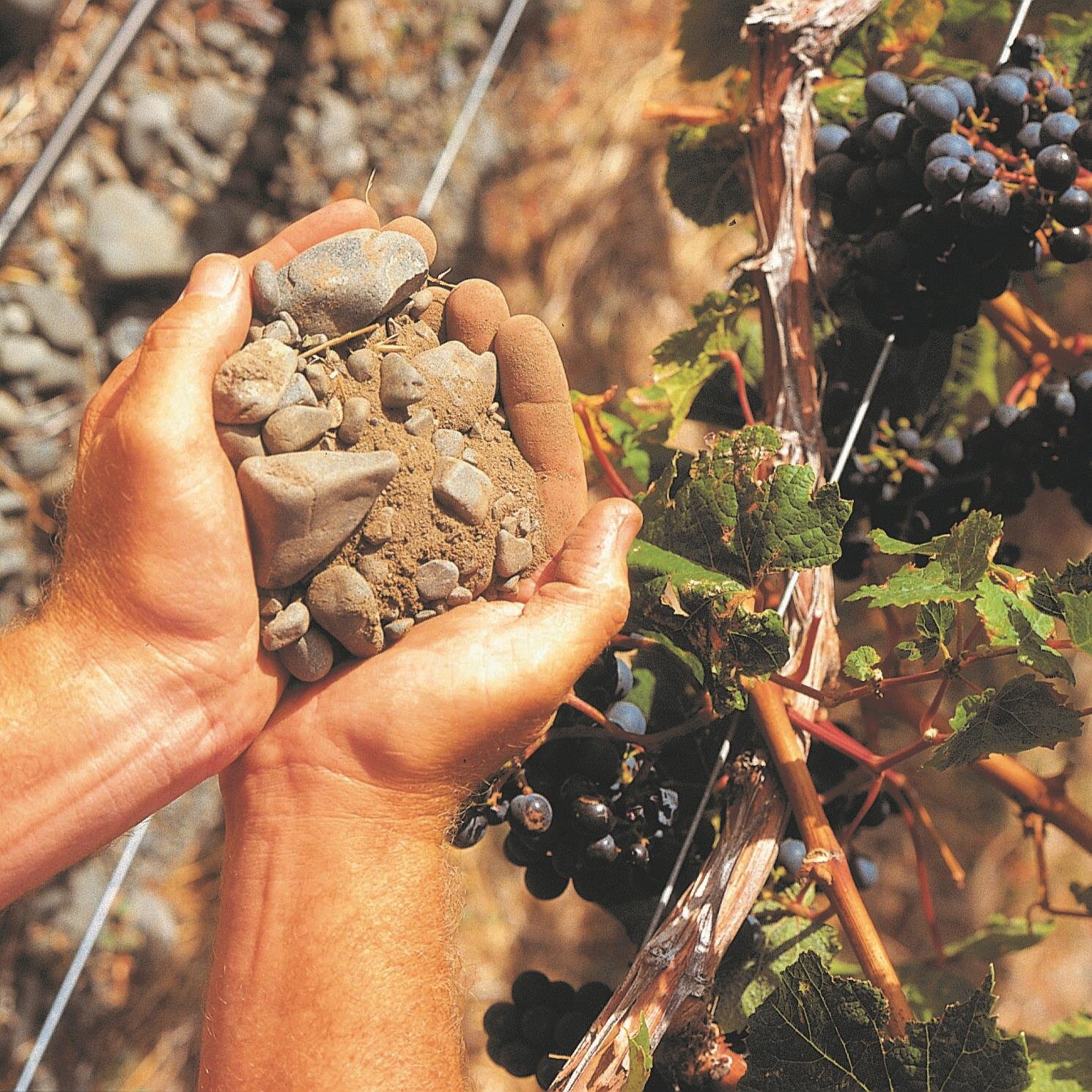 But I personaly do not mind if it is all 100% from the AVA listed on the bottle.  I am more concerned in the quality of the wine vs. the cost. Especially if I am paying upwards of $25  per bottle, I expect my wines to be balanced and expressive no matter what the variety of grape.
Wines should be an expression of the soils, with a balance that incorporates all its main components; tannins, acid, sweetness, and alcohol in a manner where no one single component stands out above any other. This is a quality wine.
Thank you again for your taking the time to read the ramblings of a Texas Wineaux! Please take a few moments to leave a comment, and drop by often for new posts.
Terry Hill is the Texas Wineaux