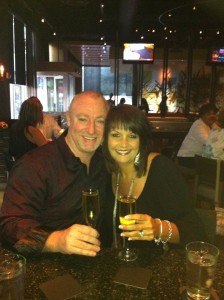 Well, summer will be here officially as of June 21st. And with the weather turning warmer and warmer every week, thoughts often turn to; picnics with friends, family reunions, boating, lounging at the pool, and vacations at the beach. More often it is simply grilling in the back yard or on the patio of our home. The old stand by (at least for me) was 'red wine in the winter and cold beer in the summer months'. And don't get me wrong, I still like a really cold beer after working in the garden on a hot July day in Texas! But the more I have gotten completely enamored with this wonderful thing called wine, the more I have searched for a replacement to that beer standby. I now prefer lighter styles of red, dry fruity rosé, and crisp and palate cleansing white wines when the weather heats up.
Now don't get me wrong. There is nothing I like better than a BIG in-your-face red wine! In fact, over 80% of my current collection is just that; big bold reds. I don't know about you but the hearty robust red wine that I love so much during the long cold winter is not what I crave when the temperature rises above 80-F (26.6 C). In Texas the temperature will often reach 85-F in April, and by the time June and July comes rolling around it is not unusual to see temperatures in the 95-100+ degrees Fahrenheit! I am looking for something that is more refreshing and easy to drink, especially when I am entertaining outdoors.
So…here are a few suggestions for your consideration: 
RED WINES
I still very much love my red wines, especially since I fire up the grill several days per week. If grilling a steak, I still open a big bold red wine such as Bordeaux or Napa Cabernet Sauvignon to accentuate the grilled red meat. But if you are not serving steak, and just lounging with friends at the pool or on the patio, a lighter style of red wine such as a Gamay from Beaujolais fits the bill perfect.  
There are three basic styles of Beaujolais: Beaujolais AOC, Beaujolais-Villages AOC, and Beaujolais-Cru AOC, with the typical quality and costs rising with each higher AOC. About 1/3 of the wine produced in the Beaujolais region of France is a very affordable ($7-$9) and quaffable version called Beaujolais Nouveau (new). Nouveau was a very successful marketing idea of a négociant George Duboeuf. It was designed to sell his simple wine that is low in tannins, fruity, quaffable, and is made to be drunk very early after release. It has become so popular in fact, that the third Thursday in November each year is the official release date for Nouveau, and the bistros in Paris put signs in there windows to announce: "Le Beaujolais Est Arrive!". 
As a testament to how well Beaujolais fits warmer weather, wine expert Karen Macneil described Beaujolais as "the only white wine that happens to be red". In fact, it should be served slightly chilled: Nouveau at 52-F (11-C), and Village AOC slightly warmer at 56-F (14-C). In France it is customary to soak the bottles in buckets of ice water before bringing them to picnics! 
Rosé WINES
Now I am NOT speaking of the sweet pink-colored "White Zinfandel" that was so many of ours first experience with wine. Come on now; let me see a show of hands for those of us that once loved Beringer White Zinfandel…yes I see you cowering in the back! There is nothing to be ashamed of, as very few of us were fortunate enough to start out drinking Grand Cru Bordeaux. Most of us started with what tasted good, and then developed our palate later on. And let's face it… White Zin tasted like an adult Kool Aid! 
How is rosé made? Rosé wine is typically made from black skinned grapes. After the crush, the juice is left in contact with the skins and stems (must) for a very short time, often only 12-36 hours. Then the must is removed and discarded instead of left in contact throughout the fermentation process. Since the red color and tannins come from the skins and stems, rosé wine will be lighter and less tannic than their red cousins. Depending on the style and grapes, rosé should be served chilled similar to other white wines; 42-45 F (5.5-7.2 C).  
 Rosé can be the most food friendly wines period. Don't be afraid to serve them with anything from salads, to grilled fish, to Asian food. There are as many different rosé syles as there are red grapes, but keep a look out for a few of my personal favorites: 
Rhône, France; Tavel AOC in Southern Rhone is arguably the most famous region in the world for rosé, and in fact Tavel AOC is required by French law to produce only 100% rosé. They tend to be very dry and have more structure than most rosé wines. Grenache is king in Taval and can by law include up to 60%. However most producers will stay in the 45% Grenache with 15% Cinsault  and the remainder of the wine permitted to include Carignan, Syrah, Bourboulenc, Calitor, Mourvedre and Picpoul. Think rugged fresh wines with spice and berry notes. Serve closer to the 45-F (7.2-C) area for best results. Look for good producers such as E. Guigal or Domaine De La Mordoree.
Cote du Provence, France; Possibly the second best known area in the world for rosé. Domaines Ott is by far the best known producer. Ott can be found in the $18-$45 range, and are blends of Grenache, Cinsault, and Syrah. If you are hobnobbing with the rich and famous in the French Riviera it is very common to see bottles of Domaines Ott rosé! But any Bistro in Provence will have tables of Rose everywhere you see.
Languedoc, France is known for excellent rosé and usually at exceptional values. They will be blends of Grenache, Syrah, and Cinsault, Mourvedre, and Carignan grapes. Look for one of my favorite producers Domaines de Nizas. Their wines will be lively, crisp, with a smooth palate with notes of red fruits, Clementine, candy, and violets.
Burgundy, France; My absolute favorite rosé is from Chablis, and is a sparkling wine called Cremant de Bourgogne. It is 100% Pinot Noir, crisp, bubbly, acidic, fresh, and vivacious! They are typically dry, fruity, and are one of the most food friendly wines in the world! Look for Simonnet-Febvre Brut Rose. Try it and I think you will agree. 
Spain; The famous "Rosado" rose wines from Spain are not to be missed, and can be phenomenal values. Like the French versions they tend to be very dry, but fruity. Ernest Hemingway was known to "love my Rosado!" Like the French versions, Rosado is primarily made from Garnacha (Grenache). Distinctly dry, for sure, but bright and fruity, too. The dryness means it goes well with savoury, salty food but that red-berry definitly will be evedent. Best of all; It's inexpensive too at $7-$ per bottle! Look for Torres Viña Sol Rosé, Cune Rioja Rosado.
WHITE WINES 
I love talking about wine (often to a fault) with just about anyone that will listen. Often I will be asked to recommend a 'good wine'. I ask them "red or white"? Very often I hear "I don't drink white wine, I only like red wine". My first question to them is always the same:
 "Why?"  
What I have discovered often is really do not have a concrete answer except: "that is what I like". That is acceptable, as everyone has the right to their own likes and dislikes. But I have a theory; these same people (especially men) perhaps because of their inexperience, perceive that all white wine tastes like the typical fat and buttery California Chardonnay, and they do not care for it (neither do I ). Maybe they have never been exposed to the many other white varietals that are refreshingly dry, crisp, and incredible such as a steely Chablis or New Zealand Sauvignon Blanc? 
Now don't get me wrong, even my beautiful wife Margie loves that big buttery California Chardonnay, and it has been one of the best selling varietal style sold in the world for quite some time. So who am I to dispute what is good and what is not? The public demands it or it would not sell as well as it does. 
But for many folks that don't like the "butter bombs" as they are sometimes referred to, there are many alternatives to consider. One of the fastest growing segments in the wine world is "going old school" with Non-Oaked versions of Chardonnay. They will typically be more Burgundy Blanc or "Chablis like" with less butter, vanilla, and oak notes, and more mineral and terrior driven. This is because they are often fermented in stainless steel tanks and the Maloactic fermentaion is either limited or halted all together. In other words, the terrior is more evident because the judicial use of new oak doesn't cover up the real wine. 
Here are a few regions and white wines producers to consider: 
White Burgundy: Bourgogne Blanc will be nearly always Chardonnay. While I do love the Montrachet's, very few of us can afford to drink this incredible wine very often, let alone serve it at a BBQ to a large group! But you can afford some of the lesser regions such as Maconnais, and the wines of Macon Villages AOC. These will typically cost in the $10-$20 range depending on the producer. Macon wines will normally show aromas and notes of grilled nuts, vanilla, crisp apple, pineapple, and even pear. If you are not familiar with lesser known producers, stick with the better known négociants such as Louis Latour or Joseph Drouhin for dependably good results.
New Zealand: The second most popular white wine worldwide is Sauvignon Blanc. And the Marlbough of region of NZ is one of the best producers of this refreshing, palate cleansing, and easy drinking white wine. They will typically be light, crisp, and have notes of sweet red grapefruit, gooseberry, pineapple, and at times a little grassy. If you have a spicy shrimp or fish dish that does not have a buttery sauce, the acidity in a NZ Sauvignon Blanc is perfect! Look for Kim Crawford, Cloudy Bay, or Brancott for consistent quality.
California: While the California Chardonnay bandwagon of big buttery Chardonnay is starting to wane in popularity, there are some phenomenal unoaked Chardonnays coming out of areas such as Russian River, Sonoma from such producers as Martin Ray and Williams Selyem. You may also look for other alternatives to Chardonnay such as Viognier. This is a classic Rhone varietal that is seeing tremendous growth in California over the last few years. Try Cline California Viognier. It has a burst of orange blossom, pear, and a hint of grapefruit. Nice richness yet refreshingly acidic and is medium dry. Best of all? You can buy this wine for under $14!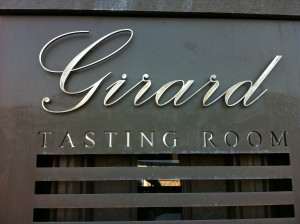 Another favorite of mine is Girard Napa Valley Sauvignon Blanc. I buy wine sometimes 2 cases at a time, and it is my everyday drinker during the hot summer months in Texas. Clean, crisp, but lush with aromas of citrus zest, pineapple, and guava, turning to flavors of grapefruit and lemon zest. With case discounts it will cost as little as $12-$14 per bottle and is a great buy for a terrific wine! 
Texas: OK…I know what you are thinking: "the home boy has to give his home state of Texas credit" But that just isn't true (ok…maybe a little true!). The Texas Hill Country area just west of Austin and San Antonio is the second most visited wine producing area in the United States. Every year the creative Texas winemakers are making better and better wines, and some are quite impressive indeed. My personal favorite is Becker Vineyards in Fredericksburg, TX. Fredericksburg was established in 1846 by German immigrants so the Hill Country area is distinctly Texas with a definite German base. Becker plants large fields of lavender, so the aromas around the winery are reminiscent of Provence. They offer a wide selection of white wines, but my favorite whites wines are; Gewurztraminer, Chenin Blanc, and Fume Blanc. The Viognier is also one of the best sold wines in their portfolio. If you cannot find them at your favorite wine store, you can find them at www.beckervineyards.com . 
Other great Texas Wines to consider: Duchman Family Winery Vermentino is citrus and mineral-driven, crisp acidity with a touch of lemon zest will clean your palate all summer!  Brennon Vinyards makes a phenominal wine called"LILY", a blend of white Rhone varietals Roussanne (59 %), Viognier (23 %), and Grenache Blanc (18 %). Fragrant nose of honeysuckle and ripe apricot. Finally, an impressive Albarino from McPherson Cellars. Dry and crisp with a hint of sweetness. Honeysuckle, peaches and lychee. This wine is not to be missed at about $11!
I hope you have found something in this article that you can use and enjoy. Have a terrific summer, remember your sunscreen, and Salud! 
 Terry Hill is the Texas Wineaux
  Twitter: @friscokid49 
"I have my really nice bottles of Bordeaux and Napa Cult Cabs, but NOTHING makes me sing like a canary like finding a $10-$15 bottle of wine that drinks like a $50-$100 bottle!