For those of you that know me, or follow me on Twitter (@friscokid49) know that I love my wine, and I love to talk about this wonderful "nectar of the gods" to just about anyone that will fain any amount of interest in what I am rambling on and on about! Or so says my lovely bride… but she is usually right.
But I am required (yes I said required) to have my coffee first thing in the morning to even start my day. My beautiful wife Margie wakes up chatting away like a little bird as soon as she pops up out of bed. And is talking from the time she leaves the bedroom, all the way into the kitchen, pours her cup of coffee that I have already added the perfect amount of cream and sweetener for her, and into the living room or patio (oh…and most likely has changed the conversation topic 4-8 times already btw) still chatting away like I can actually understand and comprehend anything that is emitting from your mouth.  While she loves her coffee in the morning, I don't think she actually needs it to start her day.
I can't understand this…period!
I cannot even form  sentences until I am about 2/3 way down the first cup of coffee! I just look at her; nod and grunt like a Neanderthal man until I can wake up enough to actually speak semi-intelligently.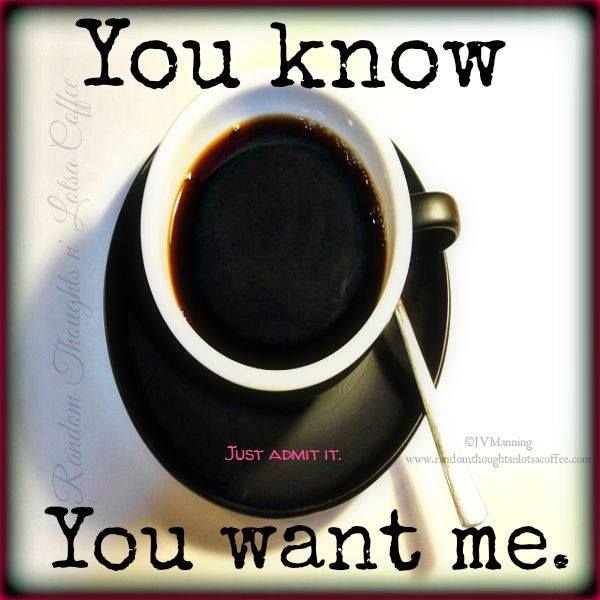 I have been somewhat addicted to this "liquid sunshine" from my days in college and cramming for finals. The kids today seem to prefer a: power-monster-adrenaline-5hour-extreme  drink  out of a can that they purchased at the local convenience store to do what we used to do with a simple cup of JOE. I have observed that to many of the younger generation, coffee isn't consummed so much in the mornings, but from a dedicated special trip to Starbucks for a "Frapacrapalottasugar". And they are consumed just about anytime during the day or evening. Coffee at night? WHOA THERE NELLY… I personally could never get to sleep if I did!
Not me… I start my day with Starbucks Dark French Roast Whole Bean in the  Cuisinart Grind and Brew coffee machine! Yah baby! This is a coffee making god; fresh ground premium Starbucks Dark French Roast makes a mighty fine cup of mud I assure you.
I have to add the coffee beans and water the night before, and then set it to go off about 6:00 AM. I say I "have to" because if I do not, most mornings I need a cup of coffee…before I can figure out how to make the damn coffee!
We first started drinking our coffee really strong when we were in Paris. Oh how I miss Paris; Sitting at a Paris Bistro, sipping on a Cafe du Creme, and nibbling on a croissant. Oh but I digress,  that is a whole different story!
But on special occasions; holidays, birthdays, special Spring weekend mornings on the patio, I like to trick it up a little and make it "special".
Try adding a splash or two of Chocolate or Hazelnut Liqueur, with a shot of Irish Cream in your morning cup of coffee. While I enjoy this particular mix, by all means you should adjust for your own personal taste. It gives the coffee a nice warm fuzzy and kicks the flavor up without getting you sloshed early in the morning! Now if you DO want to get sloshed early in the morning (like when Jimmy Buffet is in town, but that's another story completely…), then by all means add a shot of Jack Daniels to your beverage as well to really kick it into turbo mode!
I have tried many different variations, but I have found Trader Vic's has several different liqueurs that are really great for mixing cocktails, and readily available at your full service liquor store.  They vary in alcohol content, but the Chocolate version is about 15% alc and the Hazelnut is about 26% alc by volume.
As for Irish Cream, I buy the 750ML bottle of Saint Brendan's Liqueur. It is made from Aged Irish Whiskey, real dairy cream, and spirits. It will keep in your refrigerator for up to 6 months after opening, so don't be afraid to enjoy it for months after opening in any number of drinks that you are looking for dairy base such as a White Russian, Mudslide, or simply an Irish Coffee.
Thank you for reading my rantings. I hope you enjoyed it and check back in often. Please share it with your friends, and if you are not following me on Twitter please do!
And please leave a comment on your thoughts…good or not so good. It's "all good".
Terry Hill is the "Texas Wineaux"