Headed to Napa or Sonoma? Tips on wine tasting & "must stops" for great food in Napa and Sonoma Valley!
Airports: Fly into San Francisco!
Even though it is much easier to fly in and substantially easier to get out of Sacramento International Airport from Dallas, Texas, we nearly always fly in to San Francisco International Airport for one reason; I LOVE SAN FRANCISCO! San Francisco is my 2nd favorite city in the world (next to Paris). I simply adore this incredible City by the Bay. Besides being so visually stunning; the arts are incredible, the people are so diverse, so much to see and do, and some of the absolute best restaurants in the entire world. Plus there is just something special about crossing the Golden Gate Bridge on the way to wine country that excites me now just thinking about it!
A few Tips for Wine Tasting and Food
Just after you cross the Golden Gate Bridge heading to Sonoma & Napa Valley's, you will find an incredibly quaint little town by the name of Sausalito. You need to spend some time here walking around town, investigating the quaint shops and bookstores, and enjoying the many great restaurants. Lunch  or dinner on the pier at Salito's Crab House or my favorite French Bistro in town "La Garage"!
When you continue on to Sonoma or Napa you have a choice; Turn on Hwy 37 and head to Napa Valley, or keep going on Hwy 101 and head to Sonoma Valley. If you are new to the Wine country of Napa and Sonoma Valley, I would go to Napa and see it first. Especially if you have never visited in past. Napa Valley in my opinion is what most folks will normally think of as "Wine Country" and the visions it brings to mind.
 Get on line or call the wineries the week before you decide to visit and schedule appointments if possible.
I will give you some examples of wineries and tasting rooms that we love, but keep in mind; If you see a sign or a winery that looks interesting just stop in! Most wineries will take guests if you simply walk in (more in Sonoma than Napa Valley). But be aware; if you want a tour or a library tasting be sure and call in advance and set an appointment.
If you only have 3 days to spend tasting and exploring wine country I would spend 1 day in Napa Valley, then one day in Southern Sonoma and the last day in Northern Sonoma. If you have more time then you can easily spend 3-4 days in each area and never get tired of the beauty, great food, and some of the best wines worldwide. You may get tired of the crowds on certain times of the year, but not the beauty!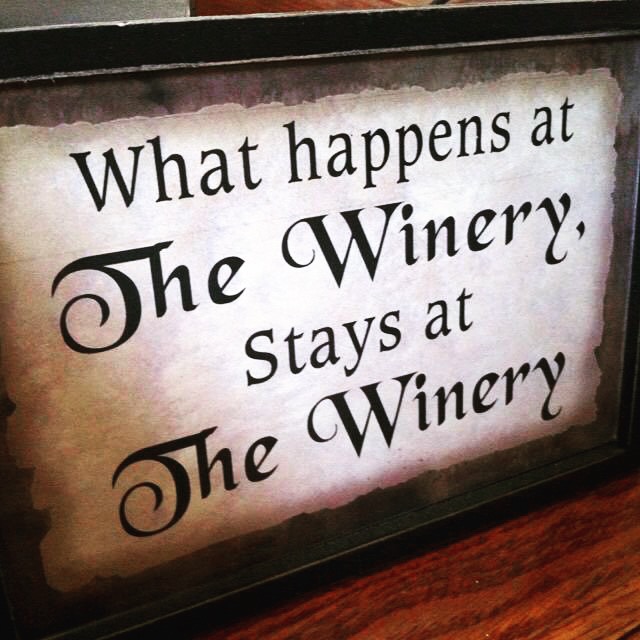 You need to understand the differences between Napa Valley and Sonoma Valley.
Napa Valley is compact and you can easily drive from the city of Napa  in the southern valley to Calistoga in the northern Napa Valley on Hwy 29 in about an hour to 1-1/2 hours (depending on traffic). And there is almost one winery after another up and down Hwy 29 all the way to Calistoga.
Sonoma Valley is much larger, longer, and much wider! You should not try and visit one winery in Glen Ellen, Northern Sonoma Valley for example and then head to one near the city of Sonoma  in the Southern part of the valley. You will spend most of your day driving instead of doing what you came for; tasting new and different wines, eating incredible foods, and reveling in exactly how phenomenally beautiful wine country is!
So when you are in Sonoma Valley, plan your visits around the wineries and restaurants that you want to visit, then plan the next day in the other part of the valley.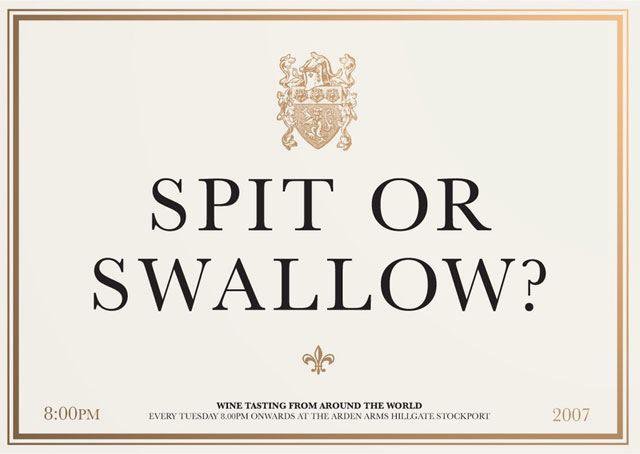 Winetasting Pro Tips: 
SPIT! You will be consuming a lot of wine. Some you will like, some you will not. So learn to spit into the spit bucket, it is not rude.
Have a designated driver, or rent a car service. Even if you spit 100% of the time you will still get some alcohol in your system, it is just the way it is. Stay safe!

Try and stay away from a winery that has one or more tour buses out front unless you have an appointment. You will be part of the masses and will spend way to much time fighting to "get a pour" and this isn't fun.

Enjoy the time you spend in each winery. Ask questions, try different styles, and immerse yourself in the culture of wine. This is a passion for most of the people working there at the winery, and they love to share information with people who are genuinely interested.
Be courteous and use common sense. Yes you are there to have fun and laugh, but if you are obnoxious, you can ruin the experience of others around you. Once again…SPIT! Also if the person pouring the wine enjoys spending time with you they are more likely to give you a "little something extra" like a heavier pour or a discount on products, or even no charge for the tasting!
Try Different wines that you would normally NOT buy at home. Keep in mind; it is a 2oz pour. If you do not like the wine, simply pour it into the spit bucket and try something else.
Buy a bottle or two if you like the wines to take home with you. Often the tasting fee (especially in Sonoma) will be waived or reduced if you purchase wine. Ask upfront for the rules. And remember to be pleasant!
NAPA VALLEY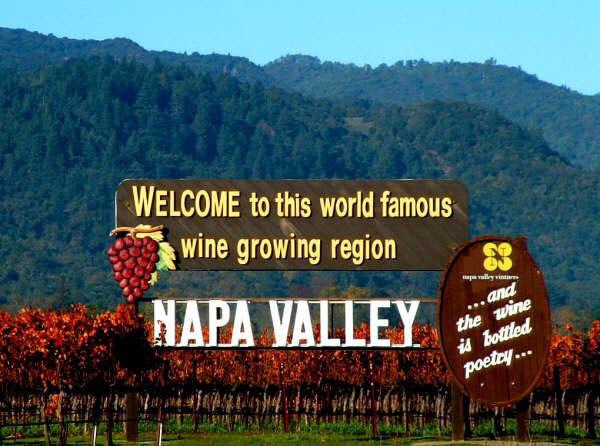 Restaurants in Napa Valley to visit:
Rutherford Grill is always a stop for us when in Rutherford and Napa Valley. American food with a great atmosphere and patio. Good wine list.
 Auberge du Soleil  is A MUST! Great spa and 'adult only luxury hotel' sitting up on the mountain overlooking the valley with stunning views. French bistro with over 40 wines by the glass. A terrific spa as well if you are interested!
Brix has a French / Napa inspired menu sitting on 16-acres of gardens and vineyards with spectacular views of the Mayacamas Mountains. One of the best wine lists in Napa Valley.
Wineries to visit Napa Valley:
Domaine Carneros.  Sparkling wines produced and poured here in a stunning French style Chateau setting just outside the city of Napa. You can buy wine by glass or bottle and sit out on the patio and soak it all in with bubbles in your glass! A great way to start your wine journey. Need to set appointment for best service but not mandatory.
Cuvaison is next door to Domaine Carneros outside of the city of Napa. Modern tasteful tasting room; nothing fancy but great views and exceptional wines. No appointment needed.
Darioush on the Silverado Trail in the City of Napa is built to look like a Persian Castle. The wines are outstanding and the property is one of the most impressive in all of wine country! They take walk-ins, but do yourself a favor and get appointment.
Whitehall Lane in St Helena has a great garden that you can picnic. The Whitehouse wines are outstanding, and always garner top reviews and scores from Parker, WS, and Tanzer. No appointment is needed for standard tasting, but is recommended, especially for library wines or big groups.
Ehlers Estate in St Helena requires an appointment, and is well worth the effort. Exceptional wines, and do NOT forget to taste some of the best Petit Verdot and Cabernet Sauvignon in the valley!
Frank Family Vineyards in Calistoga is a world class winery, and produces outstanding wines that consistently score mid-90's with the wine pundants. They are open to the public and take walkins, but they are usually very busy. Make an appointment if possible.
Chateau Montelena is a "must see" when in Calistoga! This is the winery that helped best the best French wines in the famous Judgement Of Paris tasting in 1976, made famous by the movie Bottle Shock a few years ago. While the wines went through an awkward stage in the early 2000's, the Chardonnay and Cabernet Sauvignon are once again world class. The property is beautiful as well. No appointment required, but if you want a tour then call first and get appointment. Take a picnic basket!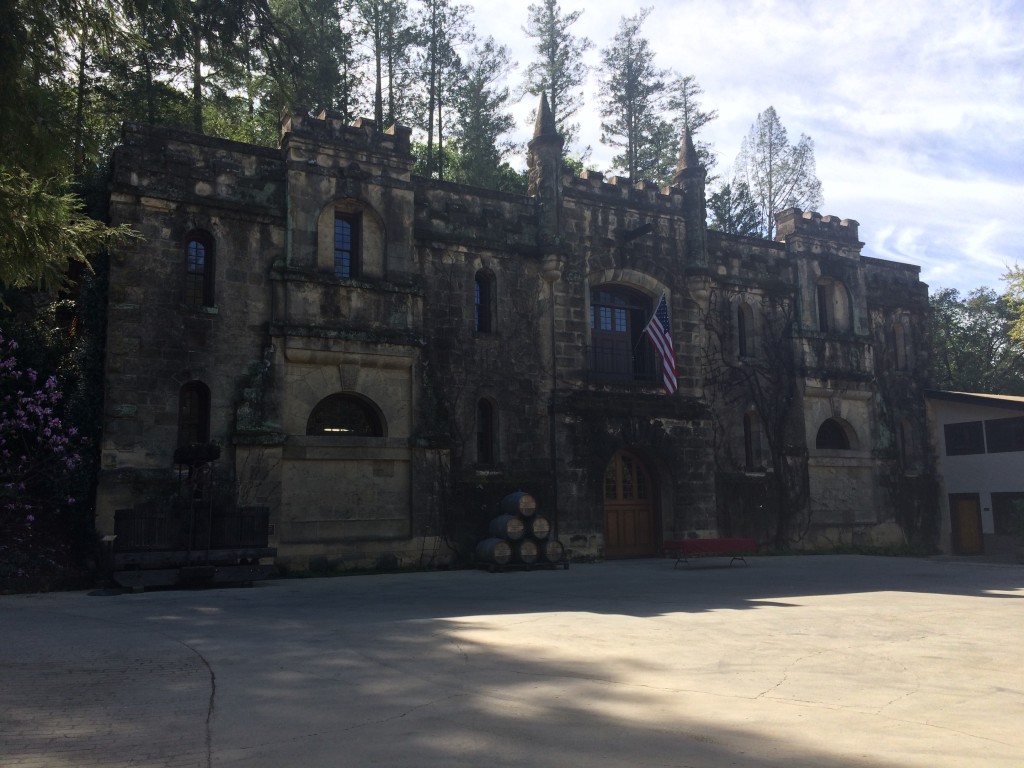 Sonoma Valley
Sonoma Restaurants:
The Town of Sonoma Square is a fun area with lots to see and great restaurants. Here you will find The Girl and the Fig is a good restaurant for lunch or dinner with a good patio if weather permits. Sunflower Café for truly impressive breakfast.  Or soup, salads, and sandwichs for lunch. Both are on the square in City of Sonoma.
Fremont Diner just outside the Town of Sonoma is a legendary institution in the area! It really is a old dive that has "some" inside seating and picnic tables outside. Terrific chicken and waffles, biscuits and gravy, smoked ham, chicken sandwiches, and don't leave without a slice of the sweet potato-pecan pie!
Barn Diva in Healdsburg has a really impressive back patio, hip night scene, good wine list, and an ever changing fresh menu according to the season. Order the Goat Cheese Croquettes with Lavender Honey as a starter!
Dry Creek Kitchen in Healdsburg Square is incredible! Wine list is almost exclusively Sonoma Valley and over 500 selections. White Table cloths and fine dinning in modern atmosphere.
Russian River Brewing is a world famous brew pub in Healdsburg. If you are a craft beer aficionado you know about the 8% ABV Pale India Ale "Phliney The Elder". And the ever sought after (and very rare) Phliney the Younger that beer lovers camp out for days once a year upon release!  Pub food, wings, good pizza but go for the best craft beer in Sonoma or Napa Valley.
Release date for Phliney the Younger is Feb 5-12th!
Wineries in Sonoma Valley To Visit
Southern Sonoma Valley:
B.R. Cohn in Glen Ellen. This winery was established and until recently was owned by the Manager of the Doobie Brothers Band. Good wines and great olive oil! No reservation needed. Often they will have live music as well, so check out the website and adjust your schedule accordingly!
Chateau St Jean The 250 acre estate and 3550 sq ft house, property, and gardens are stunningly beautiful, and the higher end wines are very good. No appointment needed for tasting unless you want something special.
Middle and Northern Sonoma:
You should plan on spending 1/2 day in city of Healdsburg. Very cool town with tons of great restaurants and tasting rooms in the square.
When in Dry Creek, don't forget to stop at Dry Creek General Store. The locals hang out here. You can stop and buy goods for lunch basket, or get a beer and sit on the front porch and hang out with locals!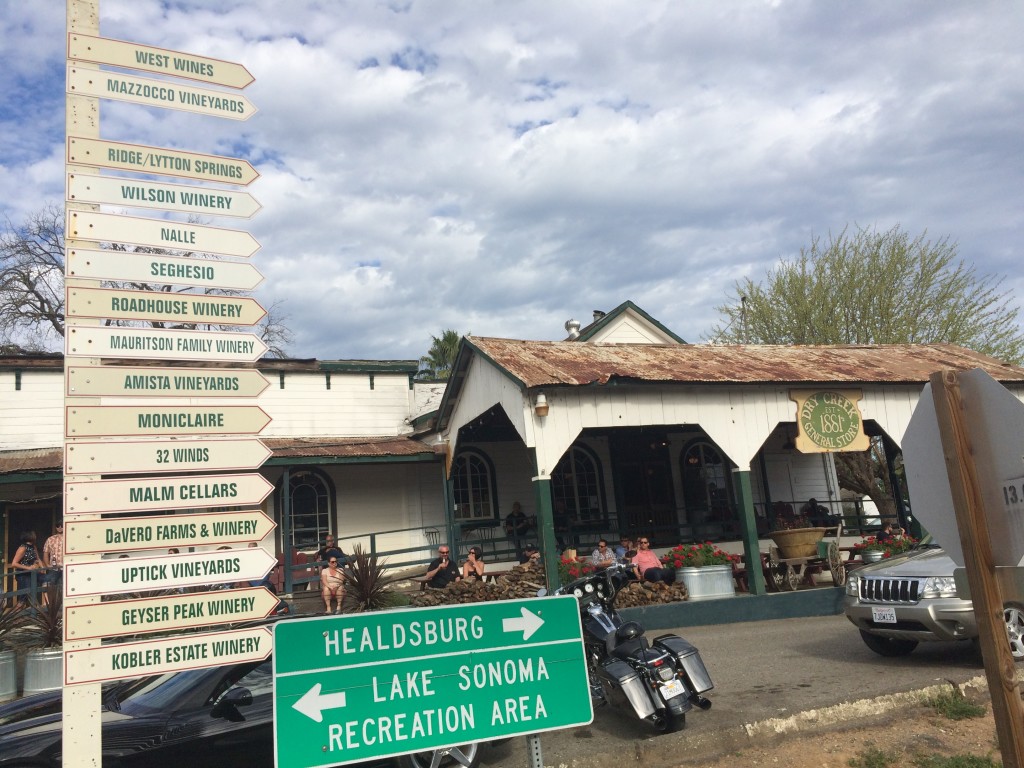 Martin Ray Winery in Santa Rosa. Incredible chardonnay, pinot noir, cabernet sauvignon, and zinfandel that are a consistent 90-95 point scores with Wine Spectator! The estate grounds are very pretty too, but call in advance and get an appointment several days in advance if you want to taste their wines.
Benovia Winery in Santa Rosa has EXCEPTIONAL Pinot Noir, Zinfandel, Grenache, and Chardonnay that are perennial favorites of Parker WS, and Tanzer. By appointment only.
Pappietro-Perry  in Dry Creek. This is some of my favorite Pinot Noir in Sonoma. But DO NOT expect a fancy tasting room, but don't let that stop you from tasting! Ben and Yolonda Pappietro make artisanal Pinot Noir, Chardonnay, and Zinfandel wines that will impress you. Bonus: The Dry Creek area is easily one of the most beautiful areas of Sonoma. Tell Yolanda I said hello! No appointment needed.
Dry Creek Vineyards  in Dry Creek. Good to exceptional and large portfolio of wines with exceptional value. The property is very pretty and you can pick up picnic supplies at Dry Creek General Store and picnic here! No appointment needed.
Ridge Vineyards  in the Healdsburg / Dry Creek area. Known for their award winning Zinfandel, but do not pass up the terrific Cabernet Sauvignon, Petite Sirah, Chardonnay, and Rhone Style Blends! But do not leave without buying some of the BEST ZINFANDEL produced in the world! No appointment required, but most times a waiting list will apply. So call and make an appointment to save time.
Francis Ford Coppola  in Geyserville.  No appointment needed. The director of Godfather & other classic films. Museum inside, with a pool and bar outside, lined on one side by  Cabanas. You can spend the day by the pool and rent a cabana with personal showers and toilets. Wines are 'ok', but go to see the facility and museum. Bonus: Coppola is one of the only spots in wine country that you can taste wines AND order a cocktail at the same establishment, because they were grandfathered in with a liquor license from the previous winery owner!
There is just so much to do and see in the Wine Country of Napa and Sonoma Valley. I hope this guide helps you with a few choice places to spend your time and money. And if you have more suggestions, comments, or ideas please share them in the comment section below!
Thank you for visiting the Texas Wineaux and reading my ramblings.
Please stop back from time to time for new content. Please leave a comment on your thoughts, favorite spots you love, and favorite restaurants in the comment section below.
Terry Hill is the Texas Wineaux!